Frenectomies & Frenuloplasties – New Britain, CT
Greater Oral Function for a Lifetime
Does your child have a lip or tongue-tie? Are they struggling to put on weight or latch while breastfeeding? If one or more of the frenulums inside the mouth is short and thick, this can cause restriction, making it difficult for your little one to adequately move their lip or tongue. With infants, these small bands of tissue can create significant problems, especially as it pertains to eating. While you may feel uncertain as to how you should handle this type of situation, a children's dentist in New Britain at Pediatric Dentistry & Orthodontics is here to let you know that a quick and painless procedure known as a frenectomy or frenuloplasty can help your baby enjoy improved oral function, allowing the two of you to fully embrace the bonding experience between parent and child. Contact us today to schedule an appointment and learn more about how we perform this type of procedure with the help of a soft tissue laser.
What Are the Benefits of Frenectomies/Frenuloplasties?
Should your baby require a laser frenectomy or frenuloplasty, you can expect the benefits to be evident almost immediately, some of which include:
A short, quick, and virtually painless procedure
Minimal bleeding and swelling because of the precise soft tissue laser
A minimally invasive procedure
Quick healing and recovery time at home
The ability to successfully breastfeed immediately following the procedure
Once the frenectomy or frenuloplasty is complete, you can begin to breastfeed your child. This immediate action will not only help to calm your baby but also give them the chance to freely use their lip and/or tongue to effectively latch and receive important nutrients.
Why Are They Needed?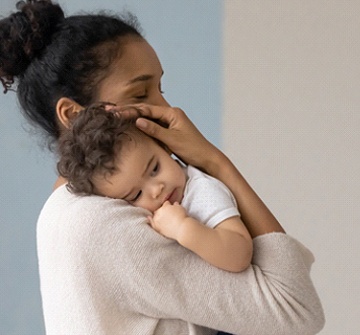 Although lip and tongue-ties are not uncommon, they can lead to problematic situations if left untreated. While many infants are treated early on for these issues, those who are not can have problems latching while breastfeeding, taking a bottle, keeping a pacifier in their mouth or even suffer from continual acid reflux or colic. Children who do not experience problems until they are older or who do not receive necessary treatment as a baby can develop speech difficulties as well as the inability to eat certain foods. It is also possible for a child to have tongue thrust, which can cause developmental problems throughout the mouth that can later lead to necessary orthodontic treatment.
It is also likely that a child will feel more self-conscious as they grow older because of their speech impediments, and they may struggle to breathe through their nose at night. As a result, they may become a mouth breather and suffer from sleep apnea.
What is the Process?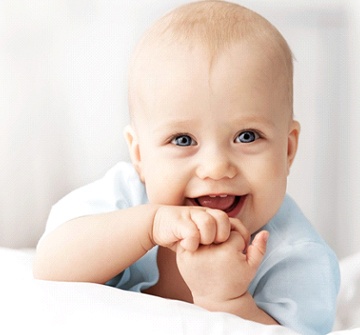 When visiting our dental office for a laser frenectomy or frenuloplasty, a member of our trusted team will meet with you and your baby to examine the potential problem. If one or more of the frenulums in your child's mouth appears restricted, the procedure can be performed in a matter of minutes using a soft tissue laser. Because of the accuracy and precision of the laser, your child will experience minimal discomfort, if any.
Depending on the severity of your child's restricted frenulum, we will decide whether a laser frenectomy or laser frenuloplasty should be performed. The former effectively removes the entire frenulum while the latter simply releases the tissue, so it no longer causes restriction.
Within only a few minutes, the laser will quickly move over the restricted tissue and either remove or release it. With little-to-no vibration or heat, it reduces the chances of your child becoming frightened by the laser. Not to mention, its accuracy and ability to cauterize the tissue during the process allows for minimal, if any, bleeding. In no time at all, your child will be able to move their lip or tongue freely without undergoing an invasive procedure.
Aftercare Tips
Once your child's procedure is complete, it will be necessary that you perform instructed stretches to your child's lip and/or tongue. By using quick, precise movements, this will ensure the tissue does not reattach. If you are worried about your child's discomfort after the procedure, they will likely be unable to feel any discomfort after a few days. If your child is 6 months of age or older, you may be able to give them the appropriate dosage of an over-the-counter pain reliever. Otherwise, you can use coconut oil to offer a soothing effect.
In a matter of days, you will notice a dramatic difference in the way your child moves their lip and tongue.