Pediatric Dental Emergencies – New Britain, CT
Quick Care for Hurting Smiles
If your child is experiencing any kind of dental pain, give us a call right away. We'll let you know what you can do to improve the situation, and we can even schedule an emergency appointment if necessary. Just put our emergency number in your phone right now so you're always prepared for the unexpected!
Here are a few quick tips on how to handle some of the most common dental emergencies:
Bitten Lip or Tongue
Start by cleaning the injured area with water and use a cold compress to help reduce any swelling. If bleeding continues after 10 minutes, give us a call.
Object Caught In Teeth
Gently floss and rinse around the tooth to dislodge anything that might be stuck. DON'T use scissors, a toothpick, or any other sharp tool to do this as it could accidentally injure the gums. If the item won't come out, give us a call.
Broken, Chipped, or Fractured Tooth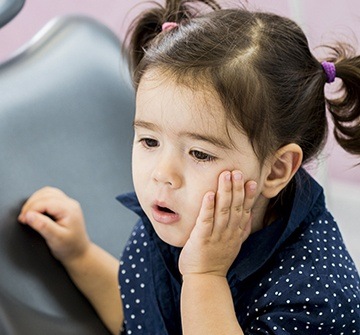 Have your child rinse their mouth with warm water, and place a cold compress on the face to prevent/manage any swelling. Try to recover any large pieces of the tooth that you can, and use some sugarless gum to cover the remaining tooth so it doesn't cut the mouth/lips.
Knocked-Out Tooth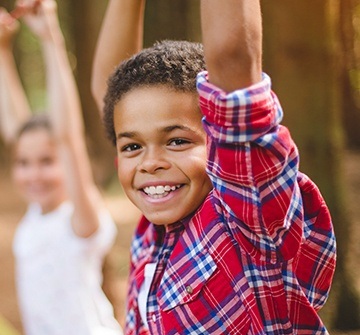 If one of your child's permanent teeth has been knocked out, try to find it, rinse it off with water, and see if you can place it back into the socket. Have your child gently bite down to keep it in place. If this isn't working, put the tooth in a container of milk. Be sure to give us a call right away so we have the best chances of saving the tooth!
Loose Tooth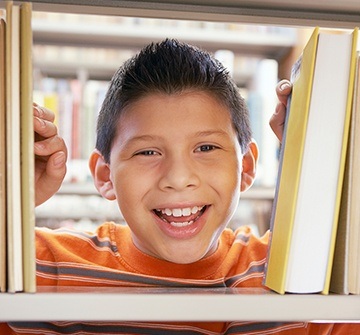 If one of your child's baby teeth is extremely loose, try to remove it so it won't be accidentally swallowed or inhaled later.
Toothache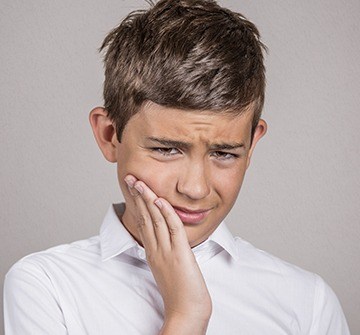 Is the pain dull and persistent? If so, try cleaning around the tooth at first, as a stray piece of food may be stuck and causing the problem. However, if the pain is sharp, have your child take an OTC medication and give us a call right away. Don't place any medicine directly onto the gums as this could potentially damage them.
Broken Jaw
Place a cold compress onto the jaw to reduce any swelling and head straight to your local emergency room. If any teeth were damaged, give us a call only after your child has been medically cleared.
Avoiding Injury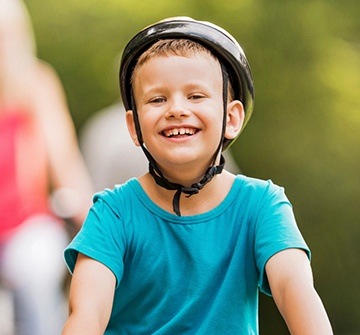 Of course, preventing a dental emergency is ideal, and these are some of the best ways to do it:
Make sure your child wears a mouthguard every time they participate in sports.
Don't let them chew on things like ice, popcorn kernels, rock candies, or other hard items.
Don't let your child try to open packages with their teeth.
Make sure they regularly brush and floss their teeth to prevent any toothaches. Regular dental appointments can help with this, too!