Pediatric Dental Emergencies – New Britain, CT
Quick Care for Hurting Smiles
If your child is experiencing any kind of dental pain, give us a call right away. We'll let you know what you can do to improve the situation, and we can even schedule an emergency appointment if necessary. Just put our emergency number in your phone right now so you're always prepared for the unexpected!
Here are a few quick tips on how to handle some of the most common dental emergencies:
Bitten Lip or Tongue
Start by cleaning the injured area with water and use a cold compress to help reduce any swelling. If bleeding continues after 10 minutes, give us a call.
Object Caught In Teeth
Gently floss and rinse around the tooth to dislodge anything that might be stuck. DON'T use scissors, a toothpick, or any other sharp tool to do this as it could accidentally injure the gums. If the item won't come out, give us a call.
Broken, Chipped, or Fractured Tooth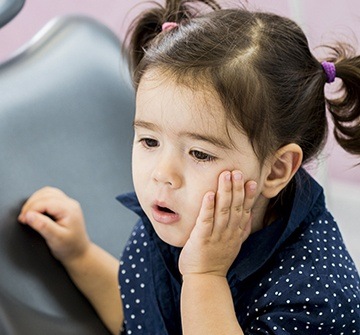 Have your child rinse their mouth with warm water, and place a cold compress on the face to prevent/manage any swelling. Try to recover any large pieces of the tooth that you can, and use some sugarless gum to cover the remaining tooth so it doesn't cut the mouth/lips.
Knocked-Out Tooth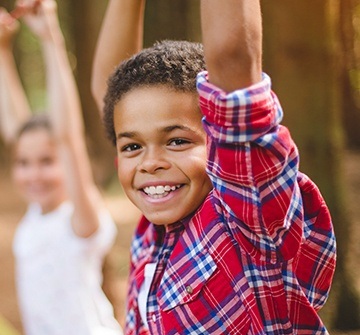 If one of your child's permanent teeth has been knocked out, try to find it, rinse it off with water, and see if you can place it back into the socket. Have your child gently bite down to keep it in place. If this isn't working, put the tooth in a container of milk. Be sure to give us a call right away so we have the best chances of saving the tooth!
Loose Tooth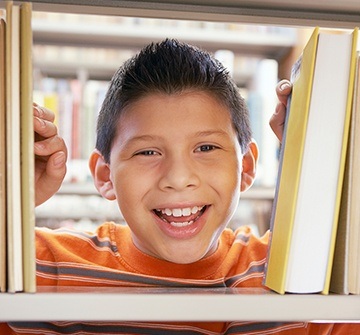 If one of your child's baby teeth is extremely loose, try to remove it so it won't be accidentally swallowed or inhaled later.
Toothache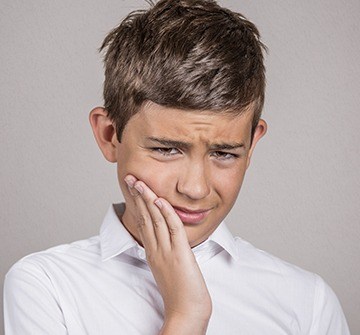 Is the pain dull and persistent? If so, try cleaning around the tooth at first, as a stray piece of food may be stuck and causing the problem. However, if the pain is sharp, have your child take an OTC medication and give us a call right away. Don't place any medicine directly onto the gums as this could potentially damage them.
Broken Jaw
Place a cold compress onto the jaw to reduce any swelling and head straight to your local emergency room. If any teeth were damaged, give us a call only after your child has been medically cleared.
Avoiding Injury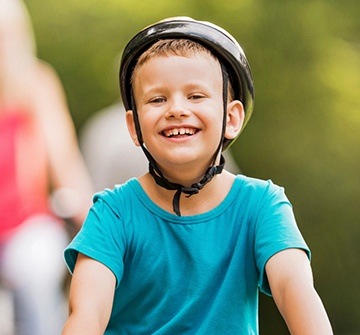 Of course, preventing a dental emergency is ideal, and these are some of the best ways to do it:
Make sure your child wears a mouthguard every time they participate in sports.
Don't let them chew on things like ice, popcorn kernels, rock candies, or other hard items.
Don't let your child try to open packages with their teeth.
Make sure they regularly brush and floss their teeth to prevent any toothaches. Regular dental appointments can help with this, too!
Pediatric Dental Emergency FAQs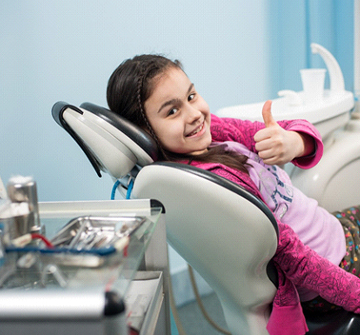 When attempting to find an emergency dentist in New Britain, you don't want to wait until the last minute to choose the right one. When accidents happen, you need to know you can bring your child to an individual who is available, compassionate, gentle and offers the right method of treatment in your time of need. Fortunately, at Pediatric Dentistry & Orthodontics, we will work to see you and your child as quickly as possible. In the meantime, we know you probably have a lot of questions about pediatric dental emergencies, which is why we've compiled some frequently asked questions for you to review. Should you need additional assistance or have other questions, please don't hesitate to contact our office.
When should I take my child to the emergency room instead of the dentist's office?
Only if your child is experiencing any of these situations should you get them to your local ER as soon as possible:
They have excessive bleeding from the mouth that does not cease after 15-20 minutes.
There is increased swelling in the face, mouth, jaw or neck.
They have severe trauma resulting in a broken or fractured jaw.
In most other situations, your emergency dentist in New Britain is the right person to see when your child undergoes a dental injury. Children are far more prone to accidents and can experience one riding a bike, playing a game with friends, or even learning to walk. Knowing when and where to take them should a dental emergency occur will be beneficial to preventing a worsening problem.
What should I do if my child knocks out a baby tooth?
If your child's permanent teeth have yet to erupt and a baby tooth is knocked out, don't panic. This can happen, but when it does, you'll need to make sure to immediately contact our office. When a baby tooth is removed from its socket too early, it can pose a potential problem to the rest of their smile. Nearby healthy teeth may begin to shift in an attempt to close up the vacated socket. This can cause their teeth to shift out of alignment and require more complex orthodontic treatment in the future. Once we are able to examine the problem area, we can recommend the correct course of action. This might mean putting in a space maintainer to keep healthy teeth in place until the permanent tooth erupts.
If my child is no longer experiencing tooth pain, should we still come in for an appointment?
Yes, without a doubt. Pain is only one symptom that can occur when dealing with a dental emergency. Even if the pain subsides and is no longer an issue, it doesn't mean there couldn't be something else problematic underneath the gum line. By bringing your child in to see us, we can take dental X-Rays and see what is happening in the tooth root and lower gum layer. While we may not find anything at all, it is best to let us take a look to ensure there is no infection developing or trauma to an area that cannot be seen with the naked eye.
If my child experiences a dental emergency while we're out of town, what should I do?
Don't wait until you return home to get your child in to see a dentist. Instead, find a local professional in the area who can readily treat your child's dental emergency. Not only will this help to alleviate discomfort, but it will also allow them to enjoy the rest of their vacation without being in constant pain. You'll want to contact our office to alert us to the situation, though. If necessary, we may recommend that you bring your child in when you return to allow us to re-examine the injured area to make sure no additional treatment is needed.