Smile Better. Live Better.
At Simply Pediatric & Orthodontics Dentistry we have been touched by countless patients whose lives were transformed by a confident smile, and we are on a mission to spread smiles throughout entire communities. It starts with providing exceptional patient care in our office and continues by being an exceptional neighbor. As a member of the Simply Doing Good network, we support local businesses, youth activities and community events, helping spread smiles and improve the lives of those around us. Ask us how we can help you live your best life, starting with a smile.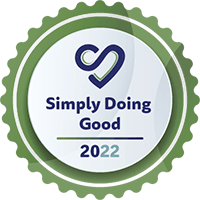 Orthodontic Care and Pediatric Dentistry
Infants, Toddlers, Kids & Teens
Our dental office is one of the very few that is solely focused on helping growing smiles become as big and bright as possible. Whether your child has just started walking or is already thinking about college, they are always welcome through our doors, and you can trust we'll be able to provide the warm, friendly, and expert care they need to achieve and maintain optimal oral health.
Meet Your Orthodontist
Confident Smiles
for All Ages
Nothing makes Dr. Alexander happier than to give a child a strong and healthy smile that instantly boosts their confidence. She just loves helping children of all ages, and she'll work with you to make sure your child receives care at the perfect time to correct any alignment issues they might have now and prevent other ones from popping up in the future. With her, a smooth experience and gorgeous set of teeth are all but guaranteed!
Read More About Our Orthodontist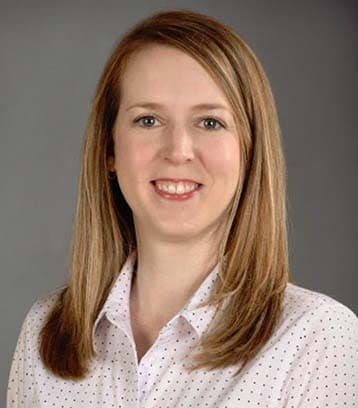 Meet Your Children's Dentists
Creating a Foundation
of Healthy Smiles
Early-age dental experiences can shape how a child feels about taking care of their teeth for the rest of their life, and no one takes this responsibility more seriously than the pediatric dentists. He knows that a comfortable experience is just as important as a healthy smile when it comes to younger patients. That's why we'll always bend over backward to ensure your child stays completely relaxed while we provide personalized care that's specially-designed just for their smile.
Learn More About Our Children's Dentists
Been coming here for years now and they always make you feel so comfortable! They are very professional and explain to you any treatment with details for you to understand! The new ortho is amazing! Recommend this pediatric dentistry to anyone! My kids love it!
Valle A., New Britain, CT

I have found this place to be quite pleasant. The staff are always courteous and knowledgeable about all aspects of oral care. The environment is kid friendly, as well as, cozy for the adults. All in all this is a great place to take our children for all dental needs!!
Jackie B., Hartford, CT
My kids had a major fear of the dentist, but since I brought them here I will not go anywhere else. All of the dentist are great with kids. Now what use to be a nightmare for this mother of four is a walk in the park. Even filings are easy! Thank you to all the dentist and staff for your amazing service.
Jean E., Newington, CT
Exceptional Pediatric Dentistry & Orthodontics for Hartford County
We Take Your Dental Insurance
& Offer Financing
We know that many parents stress about whether or not they'll be able to afford their child's dental care, but that's a worry we quickly put to rest here. We accept most dental insurance plans, including Husky Healthcare, and flexible low-to-no interest financing is always available as well.