Orthodontic Care and Pediatric Dentistry
Infants, Toddlers, Kids & Teens
Our dental office is one of the very few that is solely focused on helping growing smiles become as big and bright as possible. Whether your child has just started walking or is already thinking about college, they are always welcome through our doors, and you can trust we'll be able to provide the warm, friendly, and expert care they need to achieve and maintain optimal oral health.
Meet Your Orthodontist
Confident Smiles
for All Ages
Nothing makes Dr. Alexander happier than to give a child a strong and healthy smile that instantly boosts their confidence. She just loves helping children of all ages, and she'll work with you to make sure your child receives care at the perfect time to correct any alignment issues they might have now and prevent other ones from popping up in the future. With her, a smooth experience and gorgeous set of teeth are all but guaranteed!
Read More About Our Orthodontist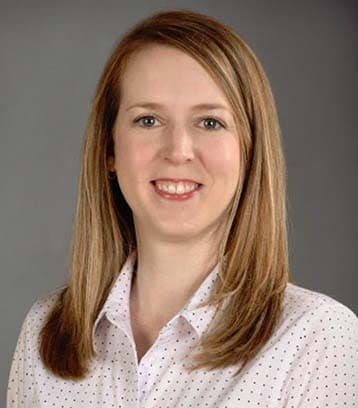 Meet Your Children's Dentists
Creating a Foundation
of Healthy Smiles
Early-age dental experiences can shape how a child feels about taking care of their teeth for the rest of their life, and no one takes this responsibility more seriously than the pediatric dentists. He knows that a comfortable experience is just as important as a healthy smile when it comes to younger patients. That's why we'll always bend over backward to ensure your child stays completely relaxed while we provide personalized care that's specially-designed just for their smile.
Learn More About Our Children's Dentists
Been coming here for years now and they always make you feel so comfortable! They are very professional and explain to you any treatment with details for you to understand! The new ortho is amazing! Recommend this pediatric dentistry to anyone! My kids love it!
Valle A., New Britain, CT

I have found this place to be quite pleasant. The staff are always courteous and knowledgeable about all aspects of oral care. The environment is kid friendly, as well as, cozy for the adults. All in all this is a great place to take our children for all dental needs!!
Jackie B., Hartford, CT
My kids had a major fear of the dentist, but since I brought them here I will not go anywhere else. All of the dentist are great with kids. Now what use to be a nightmare for this mother of four is a walk in the park. Even filings are easy! Thank you to all the dentist and staff for your amazing service.
Jean E., Newington, CT
Exceptional Pediatric Dentistry & Orthodontics for Hartford County
We Take Your Dental Insurance
& Offer Financing
We know that many parents stress about whether or not they'll be able to afford their child's dental care, but that's a worry we quickly put to rest here. We accept most dental insurance plans, including Husky Healthcare, and flexible low-to-no interest financing is always available as well.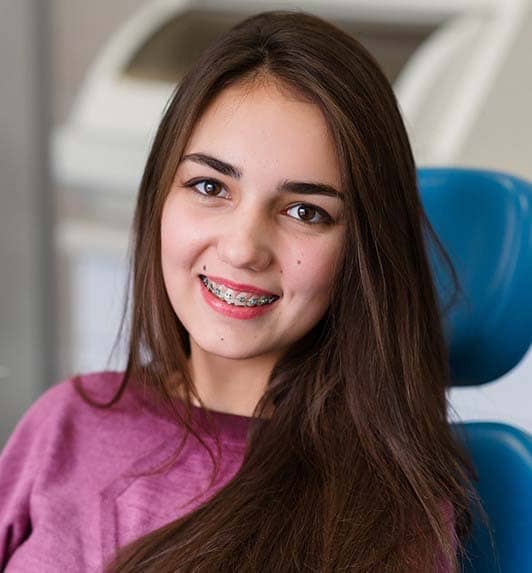 ×
COVID-19 Update
On March 16, 2020, the American Dental Association (ADA) issued guidance strongly recommending that dentists close their offices from March 17 to April 6 to patients seeking elective and non-urgent care, and limit their practice to emergency services: "Concentrating on emergency dental care will allow dentists to care for our emergency patients and alleviate the burden that dental emergencies would place on hospital emergency departments." Likewise, the American Academy of Pediatric Dentistry (AAPD), has issued a statement outlining that, "Urgent/emergency care means treatment of pain, swelling, trauma, and infection. Hygiene and prophylaxis visits, cosmetic, and elective operative procedures should be considered non-urgent/non-emergency."
We, at Pediatric Dentistry & Orthodontics, are dedicated to providing care for established patients as needed, and encourage families to leave a message with our on-call doctors for triage and recommendations if your child is experiencing:
Dental Trauma (*Please note: if there has been head trauma-inducing loss of consciousness, confusion, or concussion, please seek ?medical help?*)
Swelling
Non-draining abscesses
Tooth pain, especially spontaneous and nighttime pain
For those who are not current patients and are experiencing any of the above symptoms, please contact your primary care physician or go to your local urgent care center.
While the following dental situations may need to be addressed in the future, examples of common issues that are not considered emergencies are:
Over-retained baby teeth
Space maintainers
Asymptomatic stainless steel crowns that have fallen out
Routine cleanings, exams, restorative
We are more than happy to receive your message and call you with recommendations, but please understand that we will only schedule patients who have been triaged with true dental emergencies. When possible, non-interventional treatments such as antibiotics or over the counter remedies will be considered prior to the initiation of any treatment.
For true orthodontic emergencies that are causing pain, please email info@simplyortho.com with your information and our on-call orthodontist will be in contact with you. We are unable to see patients in-office as orthodontic emergencies have been considered non-essential.
As people can be walking around with no active symptoms and putting others at risk, we want to thank you for your understanding of this new screening process. Please also be aware that aerosols created by dental procedures and unknown exposures due to asymptomatic carriers may increase the chance of spreading COVID-19. By limiting treatment to only the most urgent emergency situations, we can reduce the potential to spread of COVID-19 to our community. Thank you and stay healthy and safe.