Complete Orthodontics – New Britain, CT
Straighter Teeth Made Easy
Did you know that about 75% of children experience some kind of alignment issue as their adult teeth are coming in? Whether this means the teeth are crooked, crowded, gapped, or don't come in at all, the fact is that most children could greatly benefit from orthodontic treatment at one point or another. For those in New Britain, that type of care is easily available thanks to Dr. Meghan Alexander. A board-certified orthodontist with years of experience, she can provide the customized solution your child deserves to achieve a healthy and confident smile as quickly as possible.
Why Choose Us for Orthodontics?
Certified orthodontist on-site
100% Lifetime Orthodontic Guarantee
Accept all insurances including Husky Healthcare
Phase 1 Pediatric Orthodontics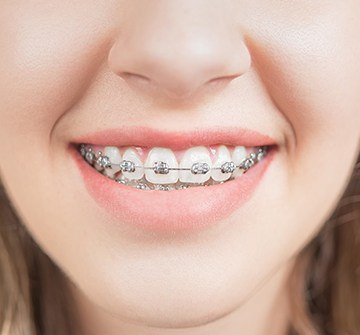 Phase 1 Pediatric Orthodontics enables us to address any alignment issues in your child's teeth as early as possible, even before they're ready to get braces. We recommend that your child undergo an orthodontic evaluation around age 7 so Dr. Alexander can address any current issues, spot ones that might develop later, and figure out when would be the best time to start braces. Before that, she can use a series of removable oral appliances to help guide the incoming teeth and even break potentially harmful habits like thumb sucking or tongue thrusting.
Learn More About Phase 1 Pediatric Orthodontics
Traditional Orthodontics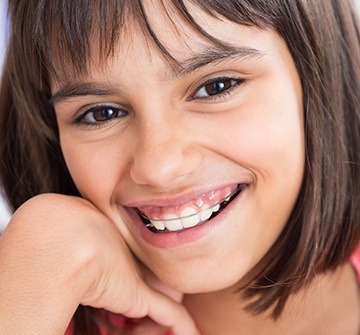 When we say traditional orthodontics, what we really mean is metal braces. This treatment has been around for decades, and the reason for that is simple: it's extremely effective and affordable! A specially-bent wire applies a consistent force to the teeth that slowly brings them into alignment, and it's held in place using multiple brackets. While they still work using the same trusted method, modern-day braces have much smaller brackets which make them much less obvious, creating a more subtle appearance.
Learn More About Traditional Orthodontics
Clear & Ceramic Braces
For more image-conscious children, clear ceramic braces offer the best of both worlds. They work just like traditional metal braces, except the brackets and wires are made of either a clear or tooth-colored material. This results in an appliance that seamlessly blends into the teeth, enabling a child to smile with confidence throughout their treatment. They are a little less durable than regular braces, so we typically only recommend them for older children.
Invisalign Clear Aligners
Do you have a teenager at home? Would forcing them to get metal braces cause them to literally die? If so, you're far from alone, but we have a treatment that's guaranteed to straighten their teeth, and we promise it won't mess with their day-to-day appearance! With Invisalign, a patient just has to wear a progressive series of clear plastic aligners that practically disappear once they are on the teeth. They are easily removable as well, meaning your child can take them out whenever they want to eat or brush.
Retainers & Oral Appliances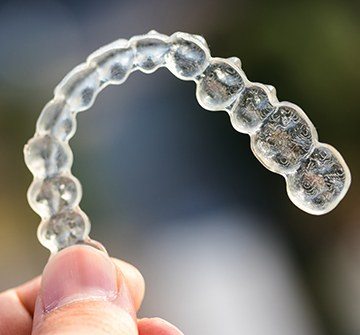 Many parents are surprised to learn that there is more to orthodontics than metal braces! In addition to an aligner treatment like Invisalign, we can also use a variety of retainers and orthodontic appliances to give your child the strong and healthy smile they deserve.
Retainers are also very important as they help keep newly shifted teeth in place after braces have come off. Our retainers are always custom-made for each patient, and we also offer a 100% Lifetime Orthodontic Guarantee. What does this entail? As long as your child comes to see us regularly and wears their retainer as recommended, we'll not only provide them with free retainers, but we'll correct any future alignment issues for FREE. Just like you, once we straighten a child's teeth, we want them to stay that way, and this guarantee helps us accomplish exactly that.