Children's Dentist – New Britain, CT
Get to Know Dr. Lee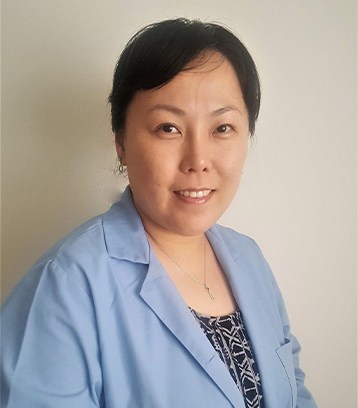 As our children's dentist, Dr. Lee enjoys working with all kinds of patients – and there's certainly never a dull moment! No two people are identical, so it's very fulfilling to provide an individualized approach of care and really get to know them over time. Seeing them leave the dental office with big smiles on their faces always makes her day! To learn more about her, keep reading below:
Why Did You Become a Children's Dentist?
She loves being able to provide positive experiences for children so that they have no hesitation visiting the dentist as they grow up.
Where Did You Study Dentistry?
Dr. Hyun Jeong Lee grew up in Jinju, South Korea before coming to the United States at the age of 18. Sher received her Bachelors degree in Biology from Queens College, City University New York before attending the College of Dentistry at New York University where she earned her Doctor of Dental Surgery. Dr. Lee has received numerous professional awards including being named a Diplomate of the American Board of Pediatric Dentistry.
Outside of the Dental Office, What Do You Like to Do?
Dr. Lee speaks Korean, English and even some Japanese! Outside of the office, she loves to cook, go crabbing, travel, spend time with friends, but most of all be with her son and family.