Dentistry for Teens – New Britain, CT
No Nonsense Care for Teen Smiles
Raising a teenager can be…challenging, to say the least. Hormones are raging, relationships are becoming more complicated, and the prospect of life after high school can be quite daunting as well. Needless to say, it's easy for children in this phase to let their dental care slip, but don't let it happen! By making sure they brush and floss consistently and come see us here at Pediatric Dentistry & Orthodontics every six months, we can give them one less thing to think about as their lives become more hectic. While we can't improve their attitude, we can certainly make sure your teen has a healthy and beautiful smile!
Why Choose Us for Dentistry for Teens?
Dedicated team of children's dentistry experts
Laid-back & relaxed office atmosphere
Accept all dental insurances & Husky Healthcare
Dental Checkups & Teeth Cleanings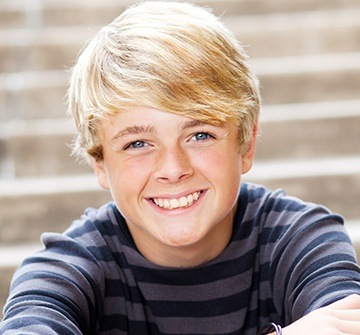 Your child's routine dental appointments will begin to more closely resemble your own as they enter their teen years. We'll perform a comprehensive oral exam, point out any problem areas, and they'll receive a deep teeth cleaning as well. We'll also adjust an orthodontic appliance if they have one. It's very easy for teens to miss out on these appointments, but they're essential to ensuring that little issues don't have the chance to turn into bigger ones unnoticed.
Dental Sealants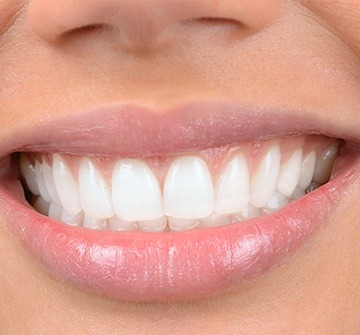 Even for older children, cleaning the back teeth can be a bit tricky, which is why the molars and premolars commonly develop cavities. Fortunately, placing a dental sealant over them is a simple and effective preventive measure that only takes a few minutes. We'll simply paint a clear composite resin onto the teeth, and it will harden into a nearly invisible barrier that shields the enamel from plaque, bacteria, and food particles.
Fluoride Treatment
We recommend that everyone, teenager or not, should use a fluoridated toothpaste because fluoride is proven to help prevent cavities long-term. We can also give your teen a topical fluoride treatment at the conclusion of their routine checkups. They'll just need to rinse their mouth with a highly-concentrated solution for about a minute, and that's it! The fluoride will quickly get to work strengthening the enamel and repairing any minor damage before it turns into troublesome decay.
Tooth-Colored Fillings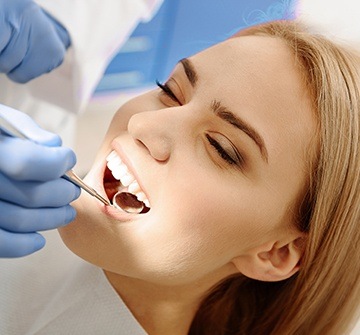 It's very rare for children to go throughout their teens 100% cavity-free despite our best efforts, but if one should pop up for your child, we can easily fix it in just one appointment. Unlike old gray amalgam fillings, tooth-colored fillings can be shaded to match any patient's enamel to create a seamless result that blends into the smile. Plus, our fillings are metal-free as well, meaning they don't make a tooth more sensitive to hot and cold temperatures.
Safe Digital X-Rays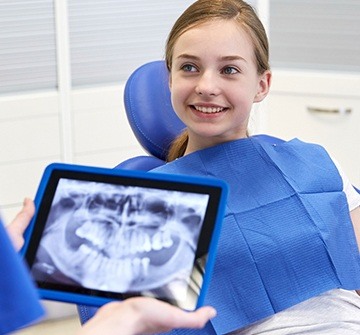 Compared to traditional film-based X-rays, our digital X-rays are an improvement in just about every way you can imagine. The images capture more detail, they only take seconds to develop, and the process doesn't require toxic chemicals as well. Plus, they emit up to 90% LESS radiation by comparison, which is good news for both patients and our team. We can even show your child their own X-rays seconds after taking them so they can better understand their dental health.
Root Canals / Pulp Therapy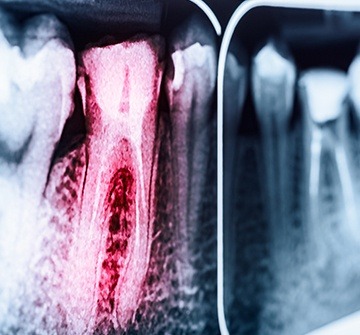 Does your child have a persistent or severe toothache? If so, then they might be experiencing an infection in the dental pulp, which is the sensitive nerve tissue that's located at the center of every tooth. To repair the tooth and stop the pain, our team can simply remove the infected tissue while leaving any healthy portion behind, which is ideal if a tooth is still developing. Thanks to our light touch and sedation dentistry, most patients say they barely feel anything during the treatment.
Frenuloplasties & Frenectomies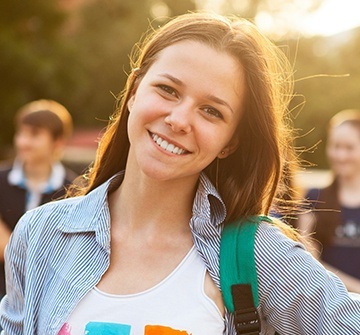 The mouth actually contains three small bands of soft tissue called frenulums, which are attached to both lips as well as the tongue. These are supposed to help with the function of the mouth, but sometimes, they can be so short and thick that they prevent a child from speaking or eating normally. We can correct this problem with a minor surgical procedure we can perform right in our office. It only takes a few minutes, and your child will experience an immediate difference while feeling little to no pain.
Emergency Kid's Dentistry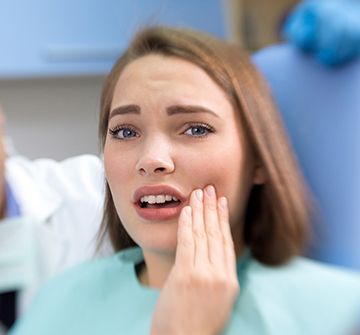 Teens can seem like they are moving a mile a minute, and who can blame them, but nothing halts progress like an unexpected dental emergency! If your child has been in an accident or is experiencing a large amount of dental pain, don't worry, just give our office a call right away. We'll talk you through what to do on the phone, and we can even schedule an urgent appointment so we can quickly address any serious problems.
Learn About Pediatric Dental Emergencies
Dental Crowns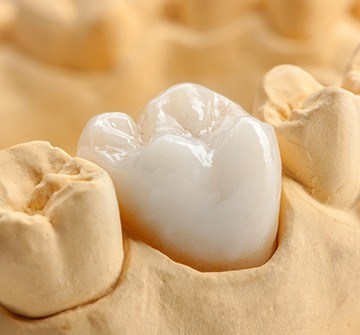 In cases of large cavities or broken teeth, dental crowns enable us to save teeth from extraction while also restoring their natural appearance and function. Designed to look just like real teeth, crowns literally fit over compromised enamel to make it like new again. We personally design all of our crowns to fit every smile, and the process to get one only takes two quick visits. Afterward, it can be expected to last for multiple decades with the right care.
Tooth Extractions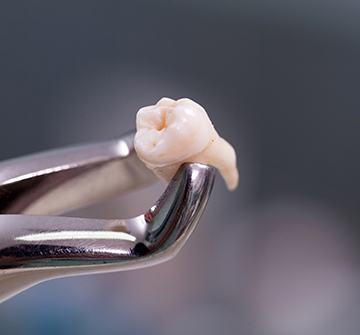 While it's never our first choice to remove a child's tooth, sometimes, it's the only choice. Problems like a cavity that covers almost an entire tooth or severely fractured enamel can both put a tooth past the point of saving. We may also need to remove any leftover baby teeth that won't fall out on their own. In any case, patient comfort is always priority number one, so we'll use a light touch and plenty of local anesthetic to ensure your child doesn't feel a thing from beginning to end.
Athletic Mouthguards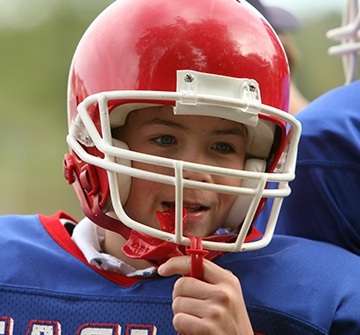 Do you have a burgeoning sports star at home, or does your child just like to meet up and play with friends from time to time? In any case, you'll go a long way in keeping their smile safe from accidents by having them wear a mouthguard. Rather than forcing them to wear some bulky, uncomfortable guard from the store, we can design one just for them. It will be fitted to their unique teeth, and we can even personalize it so your teen can express themselves while staying safe.