Teething – New Britain, CT
Relieving Your Little One's Oral Pain
Each cry from your baby can feel like a dagger in your heart. So, it's not surprising that teething is one of the most difficult stages for parents and babies alike. Fortunately, our team at Pediatric Dentistry & Orthodontics of New Britain has plenty of tips and tricks for soothing your little one (and their gums) during this difficult time. If you need assistance, don't hesitate to contact our office to schedule an appointment!
What Is Teething?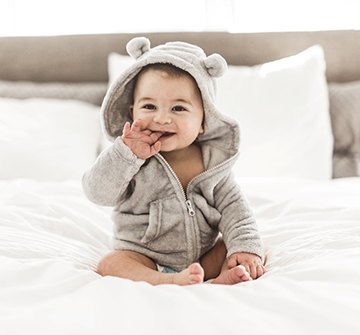 When your child is born, their gummy smile can light up your life in a way you never knew was possible. By the time they are 6 to 12 months old, the teeth that once quietly sat below the gum line begin to emerge. Although this is the start of their full, beautiful smile, it can be especially uncomfortable for your baby. Their sore gums will likely cause them to be irritable and interrupt their sleep. Fortunately, in most cases, your little one will have all their primary teeth by the time they are 3 years old.
Signs a Baby Is Having Trouble Teething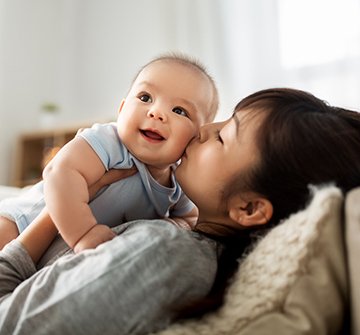 Whether this is your first child, or you've been through the teething process before, it's natural for each baby to experience different symptoms when teething. That being said, a few of the common signs include:
Fussiness or irritability
Difficulty sleeping at night
Not eating as much as they used to
Drooling more than usual
Facial rashes
Biting on their hands or a teething toy
Pulling their ears
Rubbing their cheeks
It is also important to be aware of a few common symptoms that necessitate a trip to your doctor, such as:
A temperature over 102-degree Fahrenheit
More than two bouts of diarrhea
Severe cough or cold
More than a few droplets of blood
When You Should Bring Your Teething Baby to See Us
To keep your little one's smile in pristine condition from the start, we recommend bringing them in for their first appointment when their first tooth erupts or by their first birthday. From there, our team can conduct a thorough exam to ensure everything looks completely normal. We'd also be happy to use the visit to discuss useful tips for easing your baby's discomfort during the teething process, like:
Massaging their gums with your finger (just make sure to wash your hands first!).
Offering your child a cold washcloth or teething toy to numb their gums as they chew.
Whether your baby just started teething or has already had a few teeth pop through, our team is here to help. After all, we specialize in dentistry for babies in New Britain! To schedule an appointment, don't hesitate to contact our office!