About Our Pediatric Dental Office - New Britain, CT
Your Loved Ones Deserve the Best Care
It can be quite difficult to find a dental office that's able to meet all of a child's dentistry needs throughout every stage of development. And, at most dental offices, if a child needs to have their teeth straightened, they'll just send you to someone else, which can be particularly nerve-wracking for an already anxious kid.
At Pediatric Dentistry & Orthodontics, we're proud to say that we have absolutely everything your child needs to enjoy a happy and healthy smile for life. We are staffed by a certified children's dentist, as well as a certified orthodontist who come together to create a one-stop-shop for New Britain's most precious residents. Here, you'll not only experience premiere service and care but also enjoy the peace of mind that you'll never need to go anywhere else. You can trust that when it comes to your child's teeth, we'll always have them covered, and a gorgeous smile is all but guaranteed!
Complete Orthodontics & Pediatric Dentistry
Whether you have an infant, toddler, or teen at home, our team will be able to take care of them. Here, your child cannot only receive their regular checkups and cleanings, but we can also provide orthodontic treatment at the perfect time to take care of any alignment issues early while also preventing others from developing. This everything-under-one-roof approach is much less stressful for children because they get to work with the same friendly team no matter what they need.
Kid-Friendly Dental Office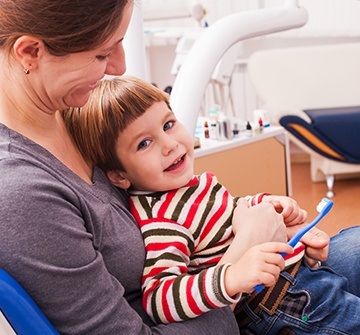 The dental office can be kind of a scary place for a child given all the unfamiliar sights, smells, and sounds, but Pediatric Dentistry & Orthodontics was specifically designed with little ones in mind. Our waiting area is filled with games, books, and toys to keep small hands busy, and our family-oriented décor will help your child feel welcome as soon as they step through our doors. We also use smaller equipment to ensure our patients remain comfortable during their treatments.
Dental Insurance & Financing Welcome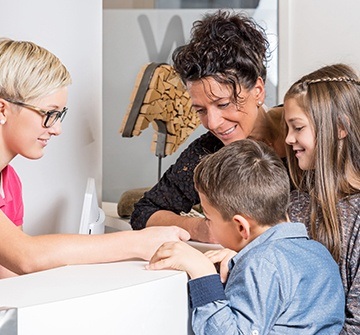 While being a parent is certainly stressful, we'll make sure the last thing you need to worry about is affording your child's dental care. We are very dental insurance friendly, accepting all PPO plans, and we can also work with Husky Healthcare as well. Plus, flexible financing is always available to break up any out-of-pocket costs. With us, your child can get a beautiful, healthy smile without breaking the bank!
100% Lifetime Orthodontic Guarantee
After we've straightened a child's teeth, we certainly want them to stay that way, which is why we offer a lifetime orthodontic guarantee. What does this mean? After completing treatment, your child will get FREE retainers for life! These will ensure that their teeth stay right where they need to be. And, should your child ever lose or break a retainer (accidents happen!), they can always come see us to get a backup.