Dentistry for Infants – New Britain, CT
Specialized Care for Brand New Smiles
Your baby's smile is probably the most precious thing in the world to you, and you'd do just about anything to ensure it remains healthy. At Pediatric Dentistry & Orthodontics, our dentists are ready to do their part by offering personalized infant dental care. We'll help your child's smile get off to a strong start so it can develop correctly and avoid many potential problems at the same time. To learn more or schedule your child's first appointment, give us a call today.
Why Choose Us for Dentistry for Infants?
In-house children's dentist with advanced training
Warm & kid-friendly office
Oral Health Risk Assessment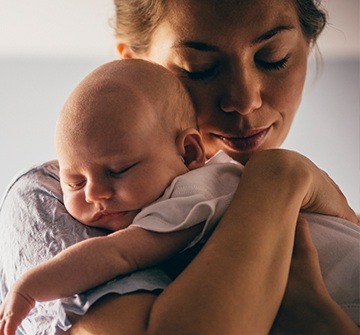 We recommend bringing your child in for their first dental appointment as soon as their first tooth appears or no later than their first birthday—whichever one comes first! At this visit, we'll perform an Oral Health Risk Assessment, which is a gentle exam that looks at your child's developing teeth, gums, and jaw. We'll help you put together a plan to take care of your child's growing smile and be able to answer any questions so you can leave our office with complete confidence.
Teething
Teething can be a difficult time for both parent and child, causing everyone to lose even more sleep than normal due to painful gums. Softly massaging the gums with a clean finger can help reduce any discomfort, as can giving your child a hard plastic teething toy to gnaw on. You should avoid giving them any teething crackers or candies as this can expose their vulnerable teeth to quite a bit of sugar. You can always give us a call to ask for tips as well!
Fluoride Treatments
Fluoride is a mineral that has been used in oral healthcare products for many years. When it's exposed to the teeth, either via toothpaste or tap water, it actually strengthens the enamel and repairs any damage. Fluoride is especially useful for young smiles as it can help in the development of the adult teeth even before they come in. However, fluoride can actually be harmful to very young children if it is used too early. We'll let you know when it's appropriate for your child to start using a fluoride toothpaste, and we'll provide them with a topical treatment at their normal checkups as well.
Non-Nutritive Habits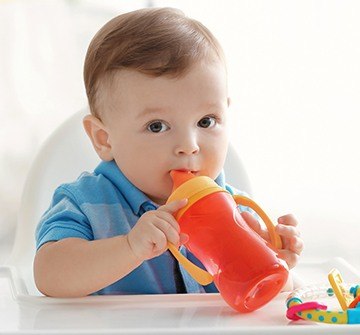 Thumb and finger sucking are extremely common for young children as they provide a sense of comfort and security. While these habits are quite cute, they can actually cause real problems as your child's teeth start to come in, leading to alignment issues and problems with the shape of the mouth and jaw. Getting a child to stop can be a real task, but our team can offer you proven strategies that focus on positive reinforcement rather than punishment. For particularly strong-willed children, we can even place a small appliance in their mouth that makes it impossible for them to suck their fingers.