Dentistry for Children – New Britain, CT
Compassionate Dental Care for School-Aged Children
For children, it's often easy for their dental care to go by the wayside as their time becomes occupied with homework, friends, and various extracurricular activities. At Pediatric Dentistry & Orthodontics, we're here to make sure your little one's oral health stays on track so they can walk into any classroom with complete confidence. If it has been more than six months since your child's last checkup, be sure to give us a call today!
Why Choose Us for Dentistry for Children?
Comprehensive care under one roof
Highly-trained children's dentists
Accept all insurances including Husky Healthcare
Dental Checkups & Teeth Cleanings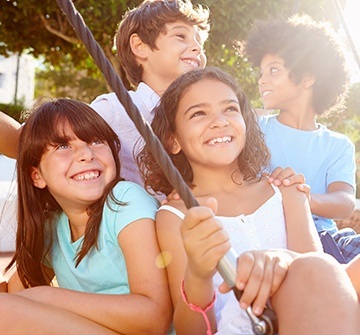 Bringing your child in for regular checkups and cleanings is absolutely essential for their long term dental health. Routine exams will enable our team to catch and treat any issues as soon as they pop up, plus our hygienists can remove all harmful plaque from their teeth, particularly targeting those areas they can't clean at home. We can also use these appointments to give your child tips on how to best take care of their teeth at home so they can stay healthy between visits.
Dental Sealants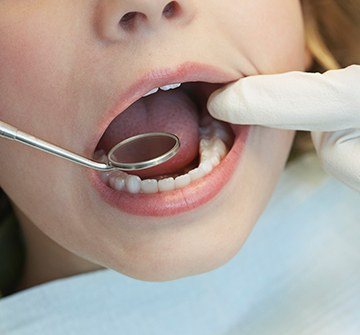 Did you know that the back teeth are by far the most likely to develop cavities? Due to their location and wide, grooved surfaces, it's very easy for plaque and bacteria to become trapped on the enamel and lead to decay. A dental sealant, however, literally covers a tooth in a thin, invisible barrier that keeps them nice and safe. They can be applied in just a few minutes at the end of your child's regular checkup and easily last for over a decade.
Fluoride Treatment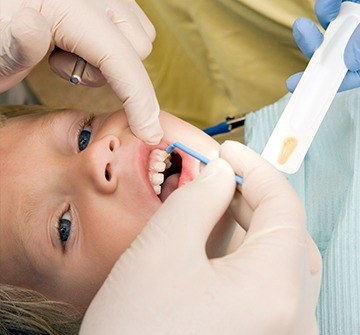 You don't have to look far to find fluoride, as it's added to most toothpaste and even public water sources. We use fluoride every day in our practice as well to help make our patients' teeth more resistant to cavities. We'll simply have your child rinse with a fluoride-rich solution at their regular checkups, and after just a minute or so, they'll have another layer of cavity protection until we can see them again.
Tooth-Colored Fillings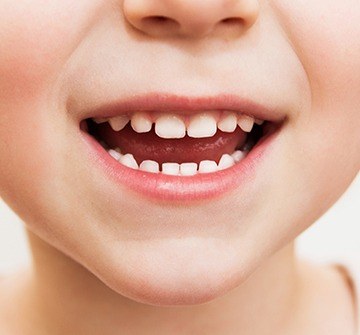 Between loving sugary snacks and not always brushing consistently, many school-aged children will develop a cavity at one point or another. Luckily, repairing them is quite easy these days and only takes one appointment. Using a composite resin, we can fully restore any damaged dental structure without altering the appearance of your child's tooth. Plus, because our fillings are 100% metal-free, parents don't have to worry about their child experiencing more dental sensitivity.
Safe Digital X-Rays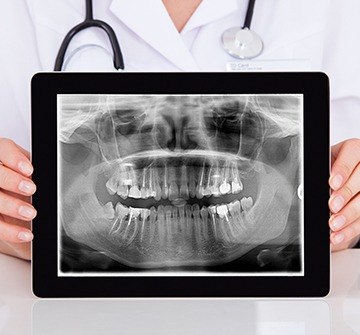 X-rays are an everyday tool here, and that's because they ensure we don't miss a thing in a patient's smile. We only use digital X-rays as opposed to film because the images are much sharper, take a fraction of the time to develop, and they even emit up to 90% LESS radiation. And, we can display the X-rays on a monitor right after we capture them so your child can learn even more about their smile.
Root Canals / Pulp Therapy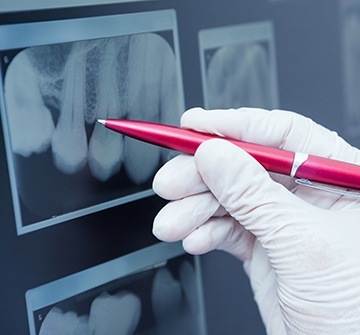 Does your child have a severe toothache? If so, then it could be because infection has reached the sensitive inner layer of the tooth called the dental pulp, which is filled with nerve tissue. To fix this problem and relieve the pain, our team can simply remove the infected tissue while leaving any healthy portion behind. This will preserve as much of the natural dental structure as possible and enable the tooth to continue functioning as normal.
Non-Nutritive Habits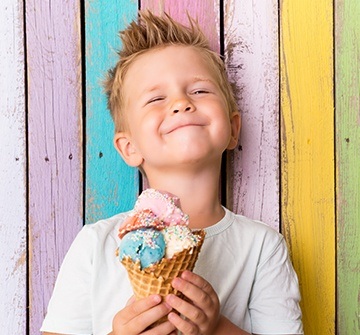 Most children naturally stop sucking their thumb or finger by the time they start school, but that means a few still continue the habit even as their teeth are coming in. This can lead to crooked teeth and even an undeveloped jaw, both of which will require extensive orthodontic treatment to correct. Instead, our team can help your child break these habits in the most positive way possible to safeguard their future dental health.
Frenuloplasties & Frenectomies
Does your child have difficulty eating or speaking because their tongue or lip movement is restricted? This could be the result of a shortened or thickened frenulum, which is a small band of oral tissue. We can address this problem by performing a minor surgical procedure right in our office using a soft tissue laser. With it, we can remove or make a frenulum more flexible in order to restore a child's normal oral function.
Emergency Kid's Dentistry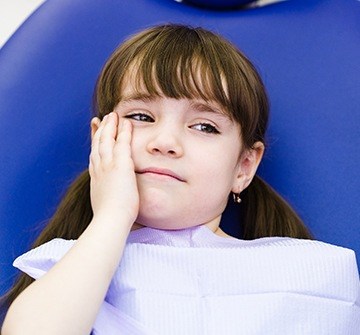 As any parent will tell you, accidents happen, and unfortunately, sometimes they can concern your child's teeth, leading to quite a bit of dental pain. Should your child ever need immediate dental care, you can always call our practice. We'll give you first-aid tips over the phone and even schedule an urgent appointment if necessary. You can trust us to make the best out of a stressful situation and get your little one feeling better in no time.
Learn About Pediatric Dental Emergencies
Tooth Extractions
We only use tooth extractions as a last resort after exhausting all other options, but when they're necessary, you can trust we'll do everything we can to keep your child completely comfortable. We will only recommend removing one of your child's teeth if:
The tooth has a large cavity that can't be repaired
The tooth is so broken it cannot be put back together
A stubborn baby tooth is preventing an adult tooth from properly erupting
More room is needed in the mouth for an orthodontic treatment
Athletic Mouthguards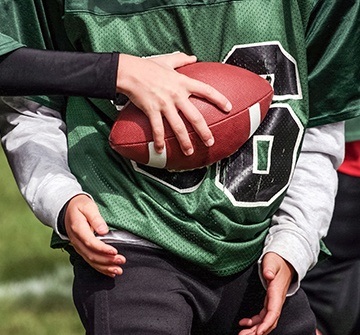 When children first start participating in sports, as a parent, you, of course, want to make sure they always play with the right protective equipment. One item that is often overlooked is a mouthguard. We can provide your child with a custom-made mouthguard that will not only fit much better than anything you can buy at the store, but it will also provide higher-quality protection so it will keep their smile safe.