Pediatric Orthodontics – New Britain, CT
Stay Ahead of Your Child's Oral Health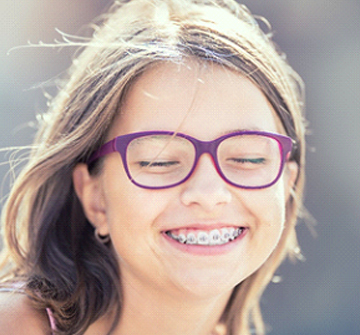 According to the American Association of Orthodontists, all children should receive a checkup with an orthodontic professional by the time they reach seven years of age. By doing so, you can confirm if dental issues are present with your child's mouth and address them ahead of time, rather than have to manage them later in life when treatment often becomes more difficult. Dr. Alexander will perform a detailed checkup and recommend Phase 1 Orthodontics if necessary to ensure good jaw growth, bite alignment, and provide a path for incoming adult teeth. Call our office today to get your child examined and started on their care!
Why Choose Pediatric Dentistry & Orthodontics for Phase 1 Orthodontics?
Save Money on Future Dental Care
Improve Your Child's Quality of Life Into Adulthood
Treatments Performed by an Award-Winning Orthodontist
How We Confirm If Phase 1 Treatment is Right for Your Child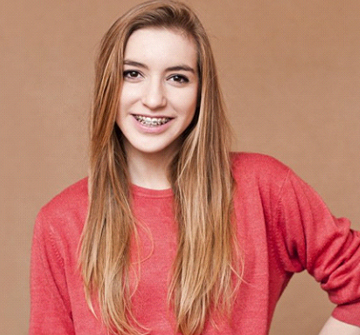 During their exam, Dr. Alexander pays very close attention to not just your child's teeth, but the way their bite comes together. She will also capture detailed X-rays of their mouth so she can observe the path of teeth that have yet to erupt. Through these steps, she can confirm if any problems with your child's oral development are present. Furthermore, she can confirm if any current problems are likely to worsen and therefore require professional intervention to treat. With Phase 1 treatment, she can ensure that all adult teeth have enough room to develop and remain healthy as your child enters adulthood.
How Does Phase 1 Treatment Work?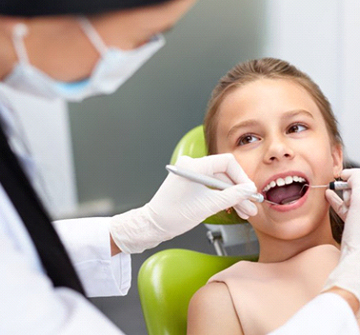 Phase 1 treatment involves the use of multiple oral appliances which are completely removable. Each appliance is worn to bed and designed to gently shift their teeth for a set period of time. Does your child have a thumb-sucking habit? Dr. Alexander can also place a thumb crib to help them discontinue this habit. Following a year or so of treatment, we'll reexamine your child's mouth and see if we can move on to Phase 2.
What Happens During Phase 2?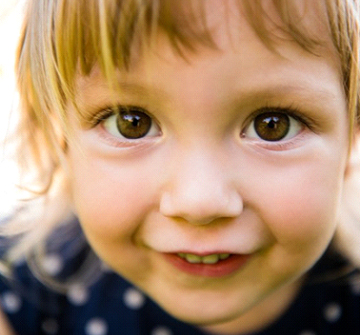 The main goal of Phase 1 is to help adult teeth come in as straight as possible. In contrast, Phase 2 (which often includes traditional braces) works to correct any remaining problems that weren't fully resolved. It's very important to note that Phase 1 is designed to reduce the length of time needed for traditional braces, which can take as many as three years to provide effective results. In some cases, the need for traditional braces can be eliminated altogether depending on the severity of your child's developmental concerns. If we need to use a palatal expander to prevent crowding of teeth, Dr. Alexander can provide that as well.
The sooner your child begins orthodontic treatment when they need it, the better off they will be. Not only can you save money on treatments, but your child can spend more time showing off a healthy and beautiful smile to their friends and family. A well-balanced and functional smile means a better quality of life, easier at-home oral hygiene, and a much lower risk for problems like teeth grinding and jaw disorders.
Phase 1 Orthodontics FAQs
Our team here at Pediatric Dentistry & Orthodontics understands that you might have questions about phase 1 orthodontics that you'd like answered before you feel comfortable with committing your little one to treatment. This isn't anything to be embarrassed about; orthodontic treatment is a big investment in terms of time, effort and money, and you should want to feel the peace of mind that's associated with having all of the information you could possibly need! Keep reading below to learn the answers to some of the most frequently asked questions that we receive about phase 1 orthodontics, or feel free to contact our team today for additional information or assistance!
When Does Phase 1 Orthodontics Take Place?
Typically, phase 1 orthodontics begins between the ages of 6 and 9 years old, though this can vary. The six-to-nine age range is known as the mixed dentition phase, which is when the baby teeth start falling out—and this is when orthodontic treatment typically works best, as it lets orthodontists quickly detect disturbances in jaw growth or tooth development. With all of that in mind, the American Association of Orthodontists recommends that children get a checkup with their provider by their seventh birthday.
What Issues Can Phase 1 Orthodontics Address?
Phase 1 orthodontics is capable of addressing various tooth and jaw problems that occur in children and adults alike, but it's especially useful during early dental development. It can resolve issues such as extreme crowding, spaces between teeth, tooth protrusion, and early or late loss of primary teeth. Orthodontics can also address bite issues including overbites, underbites, openbites and crossbites. While specific treatment will vary on a case-by-case basis, the bottom line is that an orthodontist can create the necessary space inside of a patient's mouth for facilitating the realignment of teeth.
Does Phase 1 Orthodontics Affect Diet & Nutrition?
Orthodontic treatment is notorious for being accompanied by a list of dietary restrictions; however, it also depends on the appliance. When the child patient has a removable appliance, such as a clear aligner or retainer, they're often free to eat as usual, as long as it's removed beforehand. If the device is a palate expander or a set of braces, the patient must avoid certain foods like hard, crunchy, chewy, sticky or tough items. Generally speaking, your child with braces should stick to soft foods to prevent setbacks to their treatment timeline.
Is Phase 1 Orthodontics Painful?
To put it simply, the placement of the orthodontic appliance itself is paintless thanks to the efforts made by your child's orthodontist. However, it's not uncommon for children to experience some minor discomfort after their appliance has been placed. But this soreness is usually temporary, and your child's mouth should begin adjusting to the treatment process. You can also help them to address their tenderness with over-the-counter pain relievers, cold compresses and saltwater rinses. Orthodontic wax can be used to cover up any poking or protruding parts that are irritating your little one's soft oral tissues. It's also worth mentioning that in the long run, bite misalignment will cause much more trouble and discomfort than the orthodontic treatment itself.