Special Needs Dentistry – New Britain, CT
All Children Welcome
At Pediatric Dentistry & Orthodontics, every single child in New Britain is always welcome to come experience warm and compassionate dental care designed just for them. Our team is ready and able to serve children with mental and physical special needs, and we're more than happy to make special accommodations so both you and your child can have a pleasant experience. Just give us a call, tell us about your little one, and we'll take care of the rest. With us, we'll make sure they'll always have a beautiful smile to show the world.
Why Choose Us for Special Needs Dentistry?
Children of all ages welcome
Trained to serve children with any kind of special need
Sedation available for any procedure
The Special Dental Needs of Special Children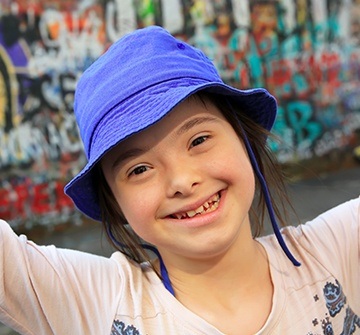 Children with special needs are much more likely to have dental anxiety, experience dental problems, and be unable to remain physically comfortable during an appointment, all of which can make even routine care extremely challenging. Problems with cavities can further compound a child's life, making it harder to communicate and consume healthy foods, both of which are extremely important. At Pediatric Dentistry & Orthodontics, we understand just how vital dental health is for our special patients, which is why we're willing to do anything to make it easier for them to come see us.
How Can You Help My Special Needs Child?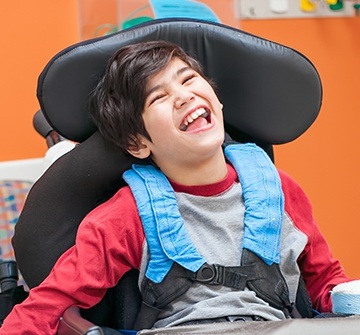 The first thing we will do is talk to the person who understands your child best: you. What makes your child nervous? How can we help them feel more comfortable? Do you need help putting together an oral care routine at home? Our team has experience with children with a wide range of special needs, and your input will ensure a stress-free visit and quality results.
And, if your child is in need of some smile repair, we can use sedation dentistry to make the process as smooth as possible. As always, your insight on your child is always welcome and helpful. We can work together to ensure your little one enjoys healthy teeth for a lifetime to come.
Sedation Dentistry
To help calm any lingering dental nerves, we can have your child use nitrous oxide, a colorless, odorless gas that is proven to bring on an overwhelming feeling of relaxation and calm. This approach is as gentle as it is effective, and it can be used for any procedure ranging from teeth cleaning to tooth extraction to guarantee a comfortable experience. Better yet, your child won't feel any lasting drowsiness after using nitrous oxide as well, meaning they can quickly resume their normal routine.