Invisalign® Clear Braces – New Britain, CT
Straighten Your Smile Without Uncomfortable Metal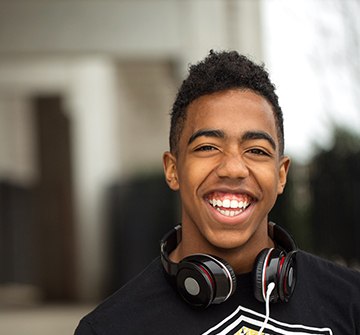 During high school, your teen is building their confidence and making friendships that will last a lifetime. Having a mouth full of brackets and wires can potentially impact them at an important time in their development. For an orthodontic treatment that won't infringe on their social life, Invisalign in New Britain is one of the best choices! Dr. Meghan Alexander can develop a unique treatment plan to help your teen straighten their teeth and have a smile that they're proud of, even as an adult. They'll thank you in the future when you schedule a consultation by contacting us today!
Why Choose Pediatric Dentistry & Orthodontics for Invisalign?
We Treat Infants, Children, and Teens
Kid-Friendly Office
100% Lifetime Orthodontic Guarantee
How Does Invisalign Treatment Work?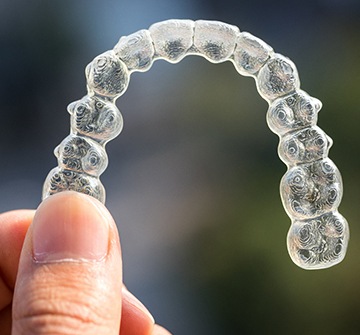 Invisalign uses custom-crafted aligners to strategically and gently move your teen's teeth into their ideal positions. They're made from an FDA-approved, smooth plastic that is gentle on the mouth, as opposed to metal brackets and wires. The average Invisalign treatment takes place over the course of anywhere from eight to 14 months. Every two weeks, your son or daughter will visit our office to pick up their new set of aligners from Dr. Alexander, their orthodontist. These appointments are painless and fast, typically lasting from 15 to 30 minutes—just enough time for a quick checkup.
When patients put these trays in their mouth, they'll be able to correct misalignment, crowding, and bite problems so they can enjoy an improved smile as an adult. All they have to do is wear them for at least 22 hours each day, only removing them to clean their teeth, eat, and drink anything besides water. Because they're removable, all of these tasks are significantly easier since they don't have to navigate around wires and brackets.
Invisalign for Teens
If you have a teen at home who could benefit from Invisalign, we have a great option: Invisalign Teen. This treatment is essentially the same as traditional Invisalign, except that it's geared toward teens, making the process easier for parents and their children. Invisalign Teen aligners come with a small blue dot on them, making it easy for parents to check if they've been wearing their trays. This blue dot will eventually fade away, which is a sign that your teen has worn their aligners for the right amount of time. Plus, Invisalign Teen comes with extra aligners because we all know how forgetful teenagers can be!
Indications for Invisalign
We offer Invisalign because it can be used to correct numerous orthodontic issues in the most comfortable and aesthetically pleasing way. You may be a candidate for Invisalign if you have:
Crowded teeth: This problem can cause misalignment, but it also makes it harder to take care of your teeth. Thankfully, Invisalign can shift your teeth for a straightened smile.
Spaces between teeth: Spaces in your smile can dramatically affect your appearance, but it also puts you at risk of tooth decay and gum disease because bacteria tend to collect in these gaps. Invisalign can align your smile to eliminate spaces.
Bite alignment: Overbite, underbite, and cross bite can cause abnormal wear and tear on your smile, leading to additional problems. However, Invisalign can help with mild to moderate bite issues, giving you a more protected set of teeth in the process.
What are the Benefits of Invisalign?
Using the latest technological advancements in the dental field, this modern orthodontic treatment has helped more patients than ever achieve their desired smile. There are several advantages that come with Invisalign treatment, including:
Faster Treatment Time. Traditional braces treatment can take up to two years. With Invisalign aligners, you can have straightened teeth in just 12 months, depending on the severity of the case.
More Comfortable. Aligners are made from a smooth plastic that doesn't poke the mouth like wires and brackets. This way, your teen won't have to worry about constantly applying orthodontic wax to relieve discomfort.
Practically Unnoticeable. Invisalign trays are virtually invisible, meaning they won't be noticeable when chewing, speaking, or when they smile for their yearbook photo.
How Much Does Invisalign Cost?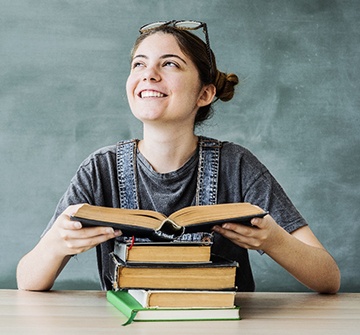 Like any dental treatment, the cost varies from patient to patient depending on several factors, like how severe your teen's misalignment is, the treatment time, or if they need to correct a bite problem. The best way to find out the exact cost of Invisalign in New Britain is to schedule a consultation with Dr. Alexander. She can walk you and your child through the process and discuss any financing options available to you.
Second Opinions
When considering Invisalign treatment, it's always a good idea to get a second opinion. If you've been to another practice for a consultation, or maybe you've completed one online, we're happy to look at your smile again for a second opinion. Our Board-Certified orthodontist, Dr. Meghan Alexander, will carefully check your smile and its alignment before recommending the next steps for treatment.
Invisalign FAQs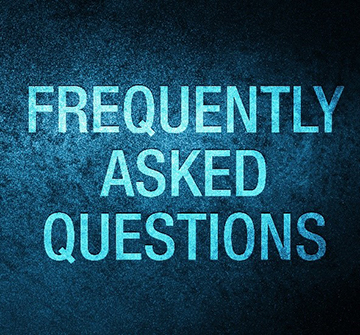 Although many people often attribute clear aligners with adult orthodontics, Invisalign in New Britain can be suitable for children and teens. It's a discreet solution to help them achieve the healthy, beautiful smile they deserve; however, it's normal for you and your child to have a few questions before committing to the treatment. Dr. Alkhoury will take the time to explain the process during their initial consultation. In the meantime, here are the answers to a few of the most common questions we're asked to help easy any apprehensions.
How can I tell when it's time for my child to change their aligner?
Besides wearing their aligners for at least 22 hours each day, your child will also need to change to a new one every 1-2 weeks depending on their plan. If they don't switch to a new aligner in the series on time, it can lead to delays or unnecessary complications with their treatment. We know children aren't always the best at keeping track of time, which is why each aligner features a small blue dot on the end. If they are wearing their aligner for the correct length of time each day, the small dot will slowly fade. This will alert you and your child that it's time to change to the next aligner in their series.
What happens if an aligner gets lost or broken?
The aligners are made of durable material, but they can fracture or break. In some cases, your child might even misplace them. If an aligner is damaged or lost, it's important to contact our office right away. We can replace it to prevent any delays in your child's treatment. If it's close to time to switch to the next aligner, we might recommend moving on to a new one. Each case differs, which is why it's essential you call our office.
How long does the treatment take?
Every treatment plan is unique, but most patients are finished with their series of aligners in about 12-18 months. We'll explain how long your child can expect to wear them without any unforeseen complications. On average, those who have complex cases will require more aligners, so it will take longer to complete.
Does my dental insurance cover Invisalign?
More dental insurance carriers than ever are including coverage for clear aligners, including Invisalign. Every plan differs, but most with orthodontia included in the policy will pay a portion of the cost. We will work on your behalf with your insurance company to file the necessary claims and forms, so you have one less thing to worry about. We'll maximize your allowance to lower the amount you need to pay out-of-pocket. A member of our team will take the time to explain how your coverage is being used and your options to cover any remaining balance, like third-party financing. We'll help you find the solutions you need to invest in your child's smile and confidence without breaking the bank.