Dentistry for Toddlers – New Britain, CT
Terrific Smiles for the Terrible Two's
It's an exciting time! Your child is walking and talking, but they may also be putting just about everything in their mouths that they get ahold of. They are even starting to form opinions about what they do and don't like, which is always a mixed blessing. Toddlers can often be hard to keep up with, but at Pediatric Dentistry & Orthodontics, we'll give you one less thing to worry about by taking care of all their dental needs. Our friendly and experienced dentist just loves having little clumsy toddlers around the dental office, and we'll make sure they're always able to flash a beautiful smile as they discover the world around them. Contact us today to schedule their first visit!
Why Choose Us for Dentistry for Toddlers?
Two highly-trained children's dentists on-staff
Dental office specifically designed with little smiles in mind
Accept all dental insurances & Husky Health
Dental Checkups & Teeth Cleanings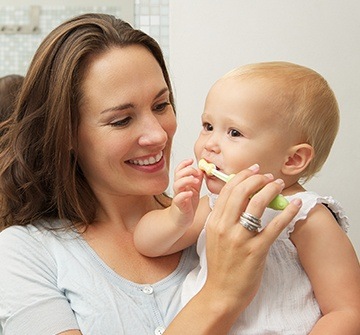 Sitting either in the dental chair or your lap (whichever one is best), we'll give your child a light-touch exam that looks at their teeth, gums, and how their bite fits together. We'll be able to catch any issues they might have early and answer your questions on how to take care of their teeth at home. Plus, our wonderful hygienists can give them a gentle cleaning to remove any harmful plaque, especially from those areas that are hard to reach with their brush and floss.
Dental Sealants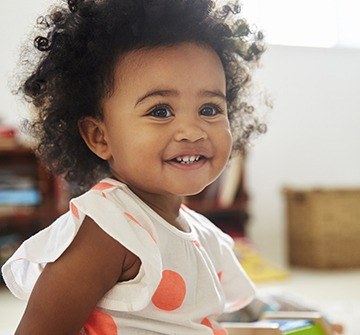 While all of your children's teeth could potentially develop cavities without the proper care, their back teeth are by far the most vulnerable due to their location and wide, deeply grooved surfaces. They could use a little extra protection, which is exactly what a dental sealant provides. We simply place a clear layer of composite resin over the teeth that quickly hardens into a barrier that plaque, bacteria, and acids cannot cross.
Fluoride Treatments
You'll find fluoride added to most toothpaste and public water sources because, for decades, regular exposure has been shown to dramatically reduce a person's risk for tooth decay, particularly children. To give your child another weapon in the fight against cavities, we'll provide a quick fluoride treatment at the end of every routine checkup. It only takes a minute and will ensure that their smile stays perfectly healthy between appointments.
Tooth-Colored Fillings
While our team works extremely hard to prevent cavities from developing, they can still happen, but we're ready to address them using a treatment that will seamlessly blend into your child's smile. Instead of dark gray, our composite resin-based fillings can be colored to match any child's enamel so the restoration looks just like regular dental structure. Plus, because the material is metal-free, there is no increase in sensitivity to hot and cold temperatures as well.
Safe Digital X-Rays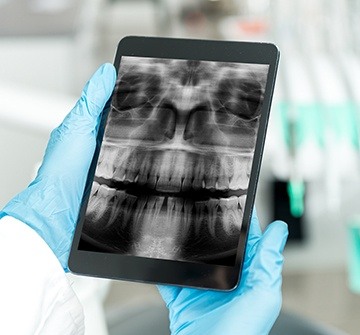 X-rays enable our team to catch any dental problems as soon as possible, often before they even show visual signs, but they often cause parents with small children to worry about radiation exposure. We completely understand as we're around X-rays all day ourselves! That's why we've upgraded to fully digital radiography, which is not only faster and cleaner than traditional film X-rays, but it also emits up to 90% LESS radiation, giving many parents peace of mind.
Root Canals / Pulp Therapy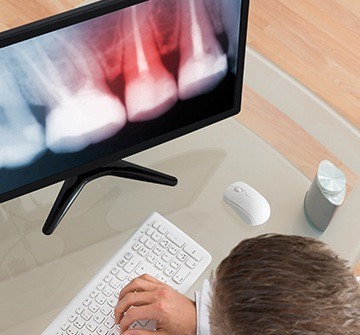 Every tooth is actually composed of three layers: enamel on the outside, followed by a yellow substance called dentin, and at the center lies the dental pulp. This is a small bit of soft tissue that consists of numerous blood vessels and nerves. It can sometimes develop an infection due to a longstanding cavity or crack in the enamel, and rather than just remove the tooth (which would have been done in the past), we can simply take out any infected tissue and leave the rest behind so the tooth is able to look, function, and develop like normal.
Non-Nutritive Habits
Non-nutritive habits refer to things like thumb/finger sucking and tongue thrusting, and while they might be cute when babies do them, they can cause real, lasting problems for a child's dental health if they persist past the age of four. If you need a little help getting your child to break these habits, our team can offer you a number of proven strategies that are guaranteed to make the process as smooth and stress-free as possible.
Frenuloplasties & Frenectomies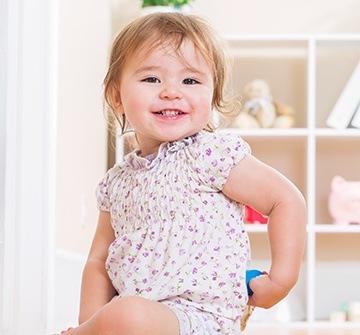 A frenulum is a small band of tissue that helps a part of the body function properly. Everyone actually has three in their mouth: one for each lip, and another for the tongue. For some toddlers, these frenulums can sometimes be so short or thick that they make it difficult for them to eat, speak, or even breathe properly. We can solve this problem with a quick, minor surgery right in the office using a soft tissue laser that reduces any bleeding or discomfort to practically nothing.
Emergency Kid's Dentistry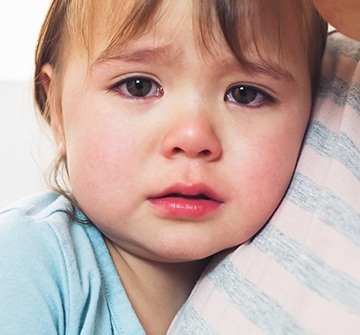 As any parent will tell you, toddlers have the dangerous combination of being both extremely energetic and hilariously clumsy, which can sometimes lead to accidents that result in chipped/cracked teeth. If your child is experiencing any type of dental pain, don't hesitate to call our office. We'll let you know what to do to provide immediate relief and whether or not you should come see us right away. We'll make sure your little one feels better as soon as possible!
Learn About Pediatric Dental Emergencies
Tooth Extractions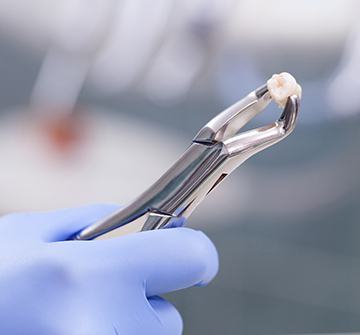 Most of the time, a toddler's primary teeth will simply fall out on their own, but there are some situations where our team might need to provide a little help in the form of an extraction, such as:
A baby tooth is preventing the adult one from coming in properly
The tooth has a large cavity
The tooth has sustained a serious injury
More room is needed in the mouth for an upcoming orthodontic treatment
As with everything we do, we'll make sure your child is completely comfortable from beginning to end should they ever need an extraction.