Dental Checkups and Teeth Cleanings – New Britain, CT
Comprehensive Care for Long-Term Oral Health
At-home care is essential to long-term oral health, but parents will also need to bring their child in once every six months for professional teeth cleanings and dental checkups. These appointments are designed to keep your child's smile professionally clean as well as confirm that no other issues are present. The sooner you bring them in for their visit, the better we'll be able to ensure their long-term oral health is going in the right direction. Contact a team member at Pediatric Dentistry & Orthodontics today to get started!
Your Typical Dental Visit
We recommend that parents bring their child in once their first tooth erupts or by their first birthday. If it's your child's first visit to the dentist, we do everything we can to ensure they are as comfortable as possible. Getting used to a new dental office's sights and sounds can take time, so we'll make sure that we give them a moment to get used to their new dental home. Once they are fully relaxed and comfortable, they can begin their first dental appointment.
Keep in mind that younger patients, such as babies and toddlers, will more than likely only have a gentle checkup. Older children will receive cleanings as they have more teeth to maintain. Your baby or toddler can even sit on your lap during the checkup if that makes them feel more comfortable.
What Does the Dentist Look For?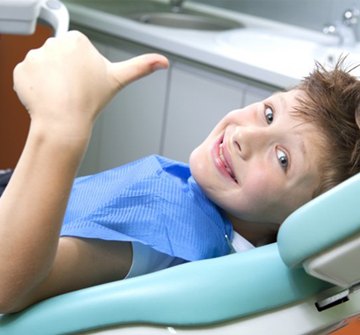 During the exam, Dr. Moe Beydoun will confirm all teeth that have erupted as well as your child's bite. He'll also be on the lookout for any decay or problems with the jaw, gums and oral tissues. If any issues are present, he'll promptly remove them and assess the need for additional treatments, such as fluoride application. During the exam, he'll also be looking for signs of poor oral habits, including thumb-sucking or tongue-thrusting. Our in-house orthodontist Dr. Meghan Alexander can also confirm if your child's teeth are erupting correctly and provide recommendations for orthodontic intervention if necessary.
X-rays are not typically done for very young patients. However, once all of your child's teeth have fully erupted, we'll begin performing X-rays in order to capture a clearer picture of their oral health.
A Conversation with Our Dentist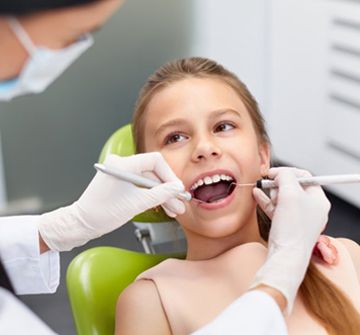 Keep in mind that the actual checkup and cleaning portions of your visit are brief. Much of your time spent will be focused on information you should know as a parent managing your child's oral care. This includes but is not limited to topics on:
Proper oral hygiene practices
Addressing oral habits that negatively influence development
Milestones to watch out for
Fluoride needs
Diet and nutrition
Teething and eruption schedule for certain teeth
Schedule Your Child's Dental Appointment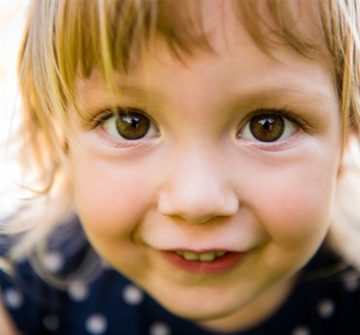 During the visit, we encourage you to ask any questions you may have about your child's oral care. At Pediatric Dentistry & Orthodontics, you can expect a welcoming and calming environment for young patients of all ages. Feel free to contact our dental office today to establish your child's new dental home!