Traditional Orthodontics – New Britain, CT
Straightening Smiles with Expert Care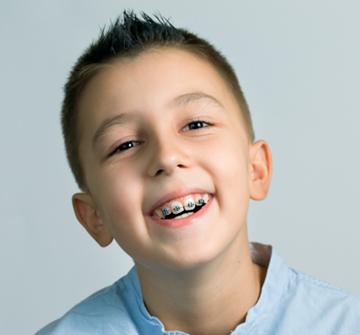 Starting at age 7, we recommend that your child visits us for an orthodontic evaluation, where Dr. Meghan Alexander will check their alignment and bite. Crooked teeth in children can cause numerous health and self-esteem issues, which is why we offer traditional orthodontics in New Britain. These braces are personalized to each smile, giving your son or daughter what they need to achieve a perfectly straight set of teeth. Keep reading to learn about traditional braces and their benefits.
How Do Braces Work?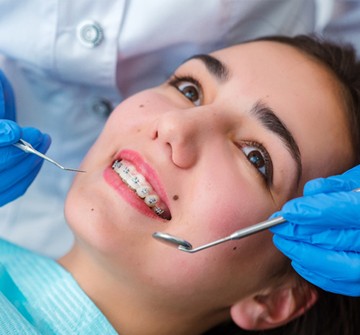 Traditional braces are devices that are placed directly on your teeth in order to shift them into alignment. Besides the alignment of your smile, braces also work to help your teeth fit together more comfortably. Braces consist of brackets that are bonded to your teeth, which are connected to a metal wire. Dr. Alexander tightens this wire to straighten your teeth. There are other parts of braces that can be employed depending on your needs, such as rubber bands for bite as well as other expansion devices.
Dr. Alexander will place braces on your son or daughter's teeth, where they will follow her directions closely for successful treatment. About once a month, your child will visit our practice for adjustments to progress their treatment. After their teeth have shifted into the desired position, we will give your child a retainer to ensure that their newly straight smile remains aligned.
What are the Benefits of Traditional Braces?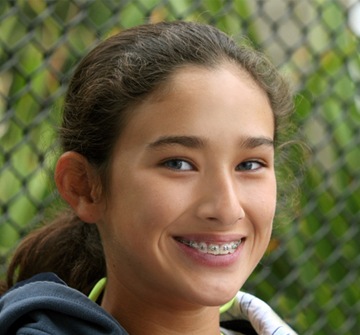 Traditional braces can bring your son or daughter many benefits, but here are some key advantages:
Versatility: Traditional braces can be used to treat numerous alignment and bite issues, making them incredibly versatile.
Strength: Metal is incredibly strong, and the brackets are permanently bonded to your teeth for a strong orthodontic solution.
Affordability: Braces tend to be the cheapest orthodontic option.
Variety: Traditional braces now come in various colors so your kids can choose their style for a more enjoyable experience.
Wear: Because they are permanently fastened to your child's teeth, you won't have to worry about whether or not they're keeping up with their treatment.
Candidates for Braces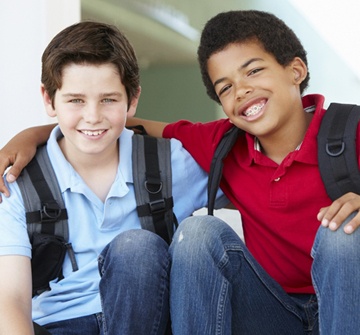 Because braces can fix a wide-variety of alignment and bite issues, most people are candidates for them. However, the only way to know for sure is to book an appointment with Dr. Alexander. She will carefully examine your kid's smile to see whether or not they could benefit from traditional orthodontics. She will check their bite, alignment, and any other preexisting oral health issues before developing a personalized treatment plan. While your kids may get nervous about the thought of orthodontics, Dr. Alexander is experienced in providing friendly, comfortable, and fun dental and orthodontic services for her child patients.