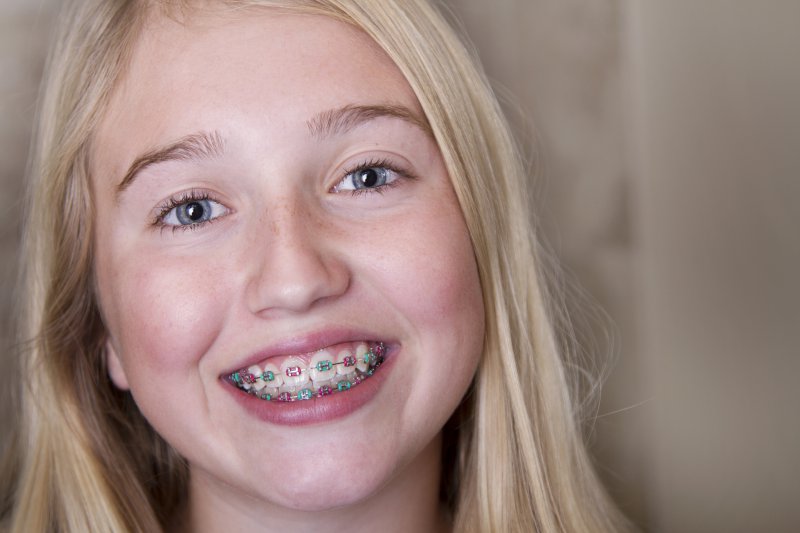 Misaligned teeth are not only a cosmetic issue. In many cases, they are highly recommended to make oral care easier and reduce the risk of chronic conditions later. For example, uneven bites caused by misaligned teeth can easily allow chronic jaw conditions like TMJ disorder to develop. Tooth decay and gum disease can become more frequent as more gaps exist for food, plaque and bacteria to fester in. Thankfully, braces in New Britain can help your child avoid these issues before they develop.
But how do you know when it's time for your child to receive braces? Learn when based on a professional's opinion!
When Should Your Child Receive Braces?
Keep in mind that orthodontic issues can be largely resolved regardless of how old you may be. In fact, more and more adults are choosing braces to straighten their teeth and improve the appearance of their smile.
However, the most ideal time to receive braces is typically between 10 and 14 years of age. This is because the head and mouth are still growing, making the teeth more susceptible to straightening. With that said, it doesn't mean you should get your child braces without first speaking with them. A major change in their appearance can be traumatic to your child if they aren't properly prepared.
Indications for Braces
Regardless of the type of braces you choose, they are incredibly capable of solving a wide variety of dental issues both cosmetic and functional. While it is true that they can solve gaps in your teeth or straighten teeth that have become severely rotated over time, braces are also capable of shifting back teeth. Back teeth were notoriously difficult to fix in the past, but braces are fully capable of being more than just cosmetic and solving poor bite issues as a result of misaligned back teeth. That means those with overbites, underbites, cross bites, open bites and other malocclusions can benefit.
The Benefits of Braces
Braces offer many benefits other than just cosmetic. With orthodontic treatment, you can expect:
Easier oral care
Lower risk of tooth decay and gum disease
Easier ability to chew food
Better digestion
Improved self-esteem
Lower risk of chronic jaw conditions
Lower risk of dental injury due to protruding teeth
Lower risk of bone loss
Questions to Ask an Orthodontist
During your consultation, it's important that you take advantage of your orthodontist's expertise and ask them questions when you have them. For example, feel free to ask them how long treatment can expect to take depending on your unique case. Ask them what your eating habits will entail and how you should prepare for future oral care.
While braces are generally prescribed to younger patients, adults can benefit just as much as well! Schedule an appointment with an orthodontist in New Britain today to start your new smile journey!
About the Author
Dr. Meghan Alexander earned her DMD degree from McGill University. After completing her residency, she went on to pursue specialty training in orthodontics at the University of Rochester. She is currently an active member of several dental and orthodontic study groups and takes continuing education very seriously. To learn more about her practice, you can contact her through her website.