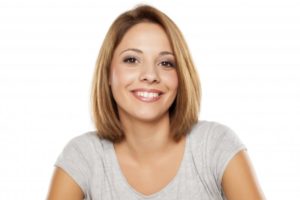 If you have a teenager at home, you may be all too familiar with the challenges that they can bring. With the many things you have to worry about, it's easy to forget that their oral health is just as important as their overall wellbeing. That's why your dentist for teens in New Britain has developed a list of oral healthcare tips to help your loved one keep their mouth as healthy as possible. Good oral health habits during their teenage years will only set them up for smile success in the future.
Why Oral Healthcare for Teens is Important
Teenagers face a higher number of oral health risks than the typical person because of factors like contact sports, diets full of sugar, and orthodontics. This is also a time in your teens life where they may pick up habits like smoking, mouth piercings, or eating disorders. Because of these variables, they are automatically more susceptible to dental problems like tooth decay and cavities. Thankfully, most dental issues can be completely prevented if your teen takes proper care of their smile.
Proper Brushing and Flossing
It's important that your teenager brushes their teeth twice a day. This is done properly by angling the toothbrush at 45 degrees, making sure to clean the gumline for plaque and bacteria. Flossing daily is also important because it cleans away food debris and plaque that builds up in between their teeth. For teens, the best time to floss is at night to clear away any debris that has collected in their smile throughout the day.
Avoid Foods and Drinks High in Sugar
Teens tend to gravitate towards sugary beverages and food items. As a parent, you can control the kind of food that's in your house, so you can help keep your loved one's smile healthy by stocking the fridge with water instead of soda. Crunchy veggies are also great for their smile because they have antimicrobial properties. You should also keep in mind that there are sugar substitutes like xylitol that you can use instead of sugar. This will give your teen their sweet satisfaction without the negative impact that sugar can have on their teeth.
Visit Your Dentist Regularly
Lastly, it's vital that your teenager visits the dentist at least twice a year for routine checkups and cleanings. These regular checkups help prevent and detect issues like gum disease, cavities, and tooth decay, but they also provide your son or daughter with potentially lifesaving oral cancer screenings.
Are you ready to help set your teenager up for oral health success in the future? Use these tips to keep their smile healthy and dazzling.
Meet the Dentist
Dr. Moe Beydoun is a highly-trained dentist who possesses the right attitude and background to give teenagers quality dental care while keeping them comfortable. For any questions, he can be contacted through his website or by phone at (860) 224-2419.