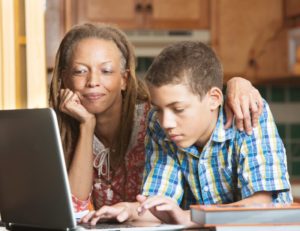 Does your teenager need orthodontic treatment but doesn't want to endure years of brackets and wires? This is a key moment in their lives for developing a strong sense of identity and self-esteem, which can be impacted by the cumbersome look of metal every time they smile. Invisalign in New Britain utilizes practically unnoticeable plastic trays to gradually shift their teeth into their ideal positions. Do you want to know if Invisalign is right for your teenager? Below, you'll find the answers to some of the most common questions from parents.
Is Invisalign Treatment More Expensive Than Braces?
Most patients opt for traditional braces for their son or daughter because they believe Invisalign is going to be more expensive. Invisalign is becoming a more popular treatment among patients of all ages because the cost is generally the same. However, it's important to keep in mind that the price drastically varies from patient to patient, so to learn the exact difference in amount, schedule a consultation with their orthodontist in New Britain.
What Should I Do if My Teen Loses Their Aligner?
It's possible for your teen to lose their aligners when they take them out to eat lunch at school or accidentally throw them away. When this happens, simply call their orthodontist as soon as you realize their aligners have gone missing. Depending on how close they are to switching to their next set of aligners, their orthodontist may recommend continuing to move through their treatment or ordering a replacement set.
Will My Teen Have Any Diet Restrictions While Undergoing Treatment?
With metal braces, your teen may need to give up some of their favorite snacks because they could damage their brackets. Because Invisalign aligners are removable, all they'll have to do is take them out before they eat to enjoy whatever food or beverages they're craving.
How Can I Trust That My Teen is Wearing Their Aligners?
It can be hard to adjust to wearing an oral appliance, especially if it makes your mouth sore at first. Because Invisalign aligners are removable, it can be tempting to take them out every now and then. Of course, the treatment won't do your teen any good if they're not wearing their trays. When they come in every six weeks for their checkups and to receive their new set of aligners, we'll be able to tell if they've been wearing them and can let you know. Usually, there will be a blue dot located on the back of their aligners that fades away to help your teen keep track of when they should visit their orthodontist again.
How Long Will My Teen Need to Wear Their Aligners?
Your teen will need to wear their trays for at least 22 hours each day to be effective and achieve the lasting results. The only times they'll need to take them out are to eat and clean them. All other times, they should be wearing them.
To learn more about how Invisalign treatment can benefit your teenager's long-term oral health and boost their confidence, schedule a consultation with their orthodontist today! They'll be sure to thank you when they're older!
About the Author
Dr. Meghan Alexander is passionate about working with her patients to create their ideal smiles by providing them with high-quality orthodontic care. She completed specialty training in orthodontics at the University of Rochester and continues her education to this day to keep up with the latest advancements in her field. She provides comprehensive care to young patients, including traditional braces, clear and ceramic braces, and Invisalign aligners. For questions or to schedule an appointment, visit Pediatric Dentistry & Orthodontics' website or call 860-224-2419.