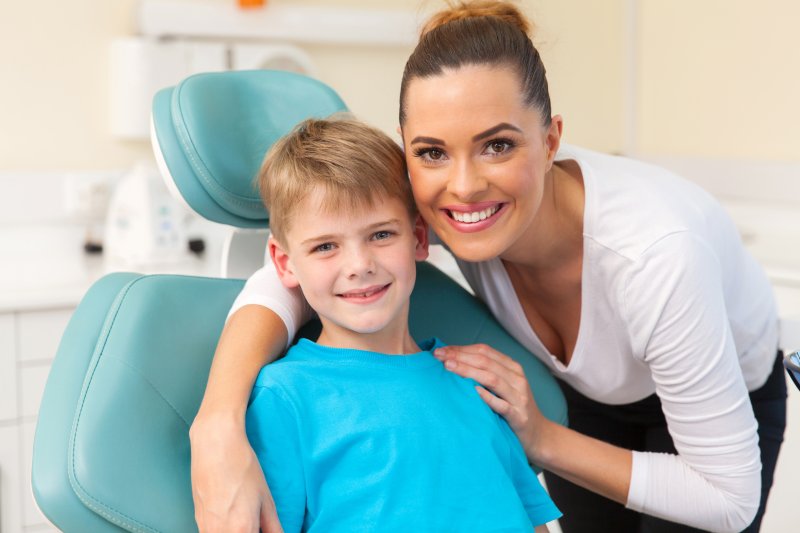 As a parent, you want to do whatever's necessary to protect your child's oral health. Through your proactive efforts, he or she can enjoy beautiful and strong teeth for many years to come. To help in achieving this goal, you need to identify the right dentist for your child to work with. The selection process starts with understanding what the difference is between a dentist and a pediatric dentist. Is the latter a better choice for meeting your child's oral health needs? Read on to find out the answer!
How Dentists and Pediatric Dentists Differ
No matter what type of dentist you work with, he or she has completed the necessary requirements to be awarded a dental degree, which is usually followed by a General Practice Residency Program. To become a specialist, though, a dentist has to receive additional training.
An example of this is with pediatric dentistry. To earn this distinction, a dentist has received an additional two years of full-time intensive training that is geared specifically toward treating infants and children through adolescence.
For children with orthodontic issues, it's also better to work with a pediatric orthodontist. This type of specialist will be better suited to accommodate the unique developmental phases of a child's jawbone and teeth.
Why It's Better to Work with a Pediatric Dentist
When it comes to your child's oral health, it's more advantageous to work with a board-certified pediatric dentist, because he or she will be prepared to deal with situations that are unique to children.
Here are some of the treatment areas they're trained in:
Treatment of medically compromised children
Treatment of children under sedation and anesthesia
Management of growth and development issues related to the mouth, head and face
Typically, you'll find that in addition to having a skill set that encompasses the above, a pediatric dentist will have the right type of temperament and patience necessary to effectively treat active children.
How Often Should Your Child Visit?
Once you've identified the dentist that fits your child's needs and makes him or her feel comfortable, it's important to visit at least semi-annually for cleanings and examinations. This provides several benefits to you and your child, which includes the ability to catch and treat any budding issues early, to ensure strong and healthy teeth and gums, and it provides you a way to save money by preventing costly dental procedures.
Your child's oral health should only be left in the hands of the most capable dental professionals. This will give you the peace-of-mind of knowing that your little one's future is protected. To get on the right path, contact a local pediatric dentist to schedule a visit today!
About the Author
A board-certified pediatric dentist, Dr. Moe Beydoun earned his dental degree from Boston University. He helps young patients and their parents feel comfortable and relaxed about receiving dental care at Pediatric Dentistry & Orthodontics. Dr. Beydoun can be reached for more information through his website.