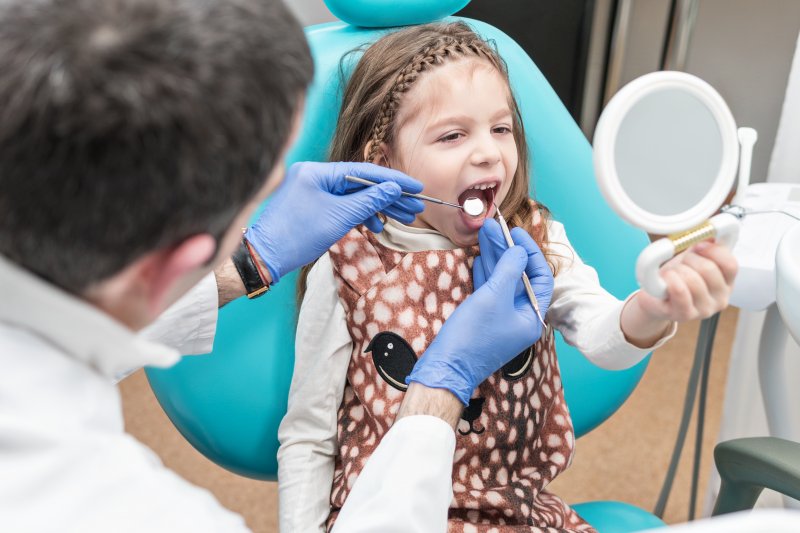 When your child chips a tooth at home, you might be tempted to go into panic mode; however, with a young one watching your every move, you know that freaking out might not be the best course of action. Instead, staying calm, calling your emergency dentist for kids, and ensuring your little one receives the care they need are the best things you can do. But what if you can't get them in to see the dentist right away? Here's what you should do if your favorite smile chips a tooth.
How to Explain the Problem to Your Child
Not only is it important that you remain calm, but you'll also need to work to keep your child from panicking. This type of emergency can be frightening, so it's best if you take the time to talk to your little one and help them to understand that everything will be okay. A soothing voice reassuring tone can go a long way with a child, so by informing them that their tooth has a "boo boo" and explaining the situation so they can understand at their level, this will make it much less scary.
Expect Some Discoloration
It's not unlikely for a chipped tooth to become discolored. This occurs because of damage to the blood vessels inside the tooth. While the discoloration is only temporary (usually), this can be alarming at first. Upon impact, the blood begins to turn the tooth a different color (i.e. brown, black, red, or grey). Once these vessels start to heal, you can expect the tooth to return to its normal color.
However, if the tooth remains discolored after being treated, make sure you have it checked again. It might be that there is additional damage or infection and further treatment may be necessary.
Take Care of the Tooth
Before you're able to meet with your child's dentist, make sure you have them rinse their mouth thoroughly. This will help should any bleeding occur. It is likely they will be experiencing some pain when the injury happens, so the use of a cold compress can help to reduce any discomfort they feel. If they are of the appropriate age, an over-the-counter pain reliever such as Tylenol can also help.
Don't forget, if you child asks for something to eat, make sure they do not chew on the side with the injured tooth, as this could cause additional damage to the tooth.
Watch for Infection
When any kind of damage or trauma occurs, it's important that you watch for signs of an infection or abscess. Depending on how forceful the impact, the tooth may begin to die over time. A chipped tooth can result in tiny cracks extending to the inner pulp of the tooth, causing immense pain and a possible abscess. If you notice that your child is complaining or exhibiting any of the following signs, get them to the emergency dentist as soon as possible:
Fever
Changes in eating habits
Interrupted sleep
Bleeding inside the mouth
Swelling
Facial pain in the neck, cheek, lips, nose
Why You Shouldn't Wait to See the Dentist
No matter how serious the chip, you'll need to make an appointment with your child's emergency dentist. Only a professional can determine the severity and if treatment is necessary. While some injuries are minor and require no treatment, others may call for extensive care that involves dental crowns or pulp therapy.
Anytime your child experiences a dental emergency, don't wait to call for help. Your dentist is ready and willing to assist and will provide the highest level of dental care possible for your little one. It's always better to err on the side of caution when it comes to their primary teeth, as their development can determine the outcome of their permanent teeth.
About the Author
Dr. Moe Beydoun achieved his dental degree from Boston University. He and the team at Pediatric Dentistry & Orthodontics promise to offer compassionate pediatric dental care to your child, ensuring their teeth and gums grow and develop as they should well into adulthood. From preventive care to emergency dentistry, we can help you and your child when you need it most. Not only will we work to get you in as soon as possible, but we will walk you through each step to care for your dental crisis at home. To learn more, visit our website or call (860) 224-2419.