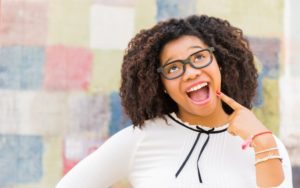 If you have a teenager, they've likely already reminded you a few times that they're not a baby anymore. However, they still have a ways to go to reach adulthood! In fact, their teeth, jaws, and other oral structures will continue to develop and change well into their late teens. A pediatric dentist has specialized training in anticipating and treating the unique oral healthcare needs that teens may face at this stage of life. Here are four great reasons to bring your teenager to a pediatric dentist that you may not have considered yet.
1.) A Teen's Mouth Is Still Growing
By the age of 12 or 13, it's likely that your child will have a full set of permanent teeth. However, their mouth doesn't stop growing once all these adult teeth come in! The supportive tissues in their mouth and their jawbone will continue to develop and change for several more years. A pediatric dentist knows exactly what to monitor to ensure these last stages of development go smoothly.
2.) They May Need Orthodontic Treatment
As they continue to grow, it's common for a teen's teeth to outpace the development of their jawbone. This means that even though all the permanent teeth have come in, a shifting and growing foundation may cause them to become crooked or spaced out. Oftentimes, the jaws won't line up properly and cause bite issues, such as overbite or underbite. During every biannual checkup, your teen's pediatric dentist will look for the earliest warning signs of orthodontic issues so you can take action right away.
3.) Wisdom Teeth Can Be a Problem for Young Adults
The last of the permanent teeth to come in are the wisdom teeth, typically between the ages of 17 and 25. However, most people don't have enough space in their jawbone to properly accommodate them, which can lead to serious trouble. These third molars can cause crowded teeth, damage their roots, or even become stuck inside the jawbone. A pediatric dentist for teens will know exactly what to look for to determine if your child's wisdom teeth are developing and whether or not they're likely to cause problems.
4.) Teaching Your Teen Responsibility
Teens learn invaluable lessons about freedom and responsibility during this stage of their lives. As your teenager becomes more independent, a pediatric dentist can ensure they are set up to successfully navigate all the oral healthcare challenges of high school, sports, sugary diets, and becoming an adult. These healthy habits and key lessons will help equip them for taking care of their smiles for the rest of their life!
Your teenager may be growing up fast, but their teeth and jaws still need some extra attention. Make sure they're getting the specialized care they deserve by bringing them to a pediatric dentist for teens!
About the Practice
At Pediatric Dentistry & Orthodontics, we're proud to offer high-quality dental care for the growing smiles of New Britain and the surrounding communities. From infancy to the teenage years, we're happy to walk you and your child through every stage of life as they grow. Our talented team has all the experience and treatments needed to make sure your little one is set up for a lifetime of happy, healthy smiles! To schedule an appointment for your teen, we can be reached online or at (860) 224-2419.