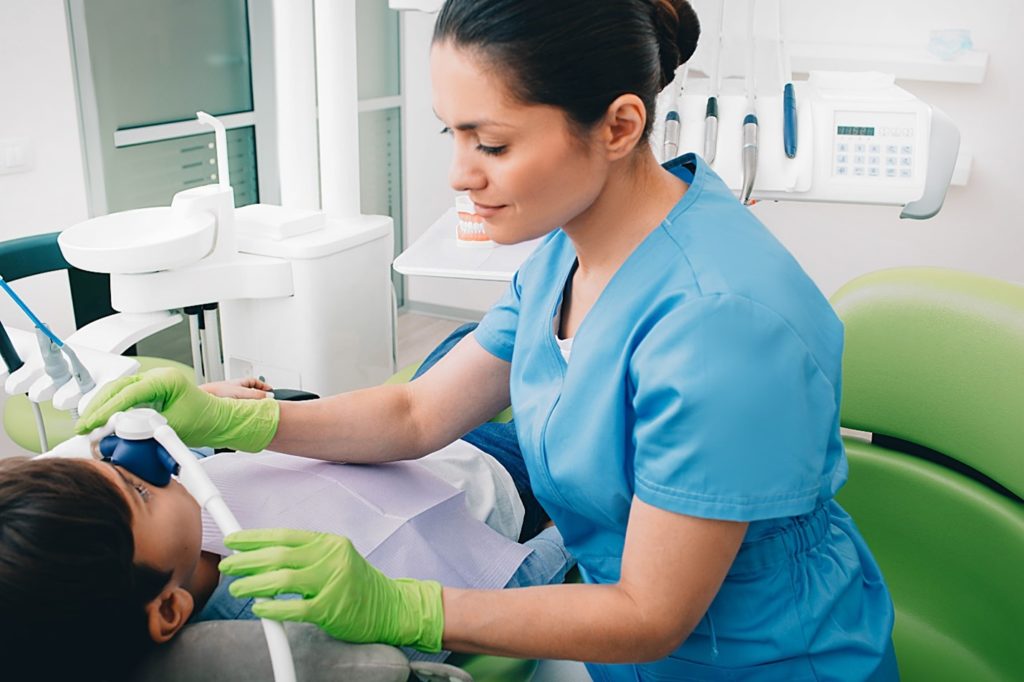 According to one study from the National Library of Medicine, a whopping 42% of school-age children struggle with dental-related anxiety. As a result, your child's dental appointments can be a stressful event, especially if they have a behavioral, mental, or physical disability. Of course, you as a parent know how important biannual dental checkups and cleanings are. So, how can you ensure they have the enjoyable and comfortable experience at the dentist they deserve? Sedation dentistry. Keep reading to learn about the benefits of sedation dentistry for special needs patients.
The Benefits of Sedation Dentistry for Patients with Special Needs
Sedation dentistry is extremely effective when it comes to relieving anxiety. Although the calming effects can benefit a wide variety of patients, its use is especially advantageous for patients with special needs. In addition to relieving any nerves, the constant flow of nitrous oxide will help keep your child calm, allowing more dentistry to be completed in a single visit. Furthermore, the pleasant experience will help mitigate dental-related anxiety moving forward, making each follow-up visit less stressful.
How Nitrous Oxide Works
Nitrous oxide, also known as laughing gas, is one of the most common sedation dentistry options. It's mild, but effective, approach to dental-related anxiety is safe for use on patients of all ages. Plus, the effects set in and dissipate within a matter of minutes! Our highly-trained team will simply place the nasal mask comfortably, over your child's nose. Breathing in the colorless, odorless gas will allow your child to enter a state of relaxation that many patients describe as "light" and "euphoric." Once the treatment is complete, we will switch off the nitrous, and the results will fade almost instantly.
How to Find Out If Your Child Is a Candidate
Before administering nitrous oxide, your child's dental team should review their medical and dental history. During this process, they will determine if your little one is a candidate by reviewing their allergies and current medication. Additional information will be considered as well, like if they have a condition that makes breathing in the nitrous oxide difficult. Don't worry – extensive research has been done on this sedation dentistry solution. Not only is it considered extremely safe, but it's also helped countless patients with special needs get the top-tier dental care they deserve.
About the Practice
Our team at Pediatric Dentistry & Orthodontics believes in providing only the best dental care. After all, growing smiles deserve nothing less! We are truly passionate about providing warm, compassionate, and effective dentistry, and we can provide sedation dentistry if your child needs a little extra help staying calm in the treatment chair. If you have a question about nitrous oxide, you want to learn more about special needs dentistry, or you'd like to schedule an appointment for your child, don't hesitate to visit our website or call (860) 224-2419.